As martial artists, as athletes, as motivated people, we refuse to be average. We fight against mediocrity.
The problem is, in society, it is very easy to be mediocre. It's very easy to procrastinate, to settle, and to slip below our standards.
Take martial arts training, for example: when you're training in martial arts, it can be very easy to punch a little lighter, to kick a little softer especially when you get tired. It's easy to take a day off when you're not feeling motivated. It's easy to complain when things get tough.
Here are three things to keep in mind in your daily life, to help you in the fight against mediocrity:
1. CHOOSE YOU
Too often, we get caught up in other people's opinions. Everyone says, "oh, you should try this", or "you should do this", "that's popular, follow that." For example, your friends might say, "Let's go play dodgeball, because it's in. Everyone's playing dodgeball right now."
If you're not interested, don't do it. Don't follow what everyone's doing. "Choosing you" means you do what you want to do. You do what you believe you should do. And so what that means is, if you've been given so many options, study them, find out which one works for you and do it.
For example, at Invincible HQ, we encourage our students, to go out there, try different styles of training, different martial arts, different gyms, and see what it's like and find one for themselves that suits them. We're not gonna say, "Don't go anywhere else." We don't say, "You're not allowed to train anywhere else but here." It's open. Our mission is to purely serve the students' best interest. So it's all about finding yourself, all about doing it for you. Do not get caught up in opinions. Do not get caught up in what people say. Do not get caught up in the media, or get distracted.
There are a lot of things that are pulling you towards being average if you don't listen to yourself. People that rise above average, they don't listen to anybody else, they think for themselves.
Now, here's a caveat to this message:
Some people will take this message as "Choose you and do what you feel like." That doesn't mean, "I feel like watching TV, so I'm going to listen to myself and do that all day." "Choose you", means you do something that is beneficial for you every single day so you can move forward.
2. CHALLENGE YOU
As a martial artists, you always have to be pushing your comfort zone all the time.
"Challenge you" means to form the habit of constant improvement and constant progress. You've got to set the goal every night to push that threshold and tap into your potential.
For example, if you're used to doing push-ups, mix it up with finger push-ups, then go for 3 fingers, then 2, then down to your thumbs.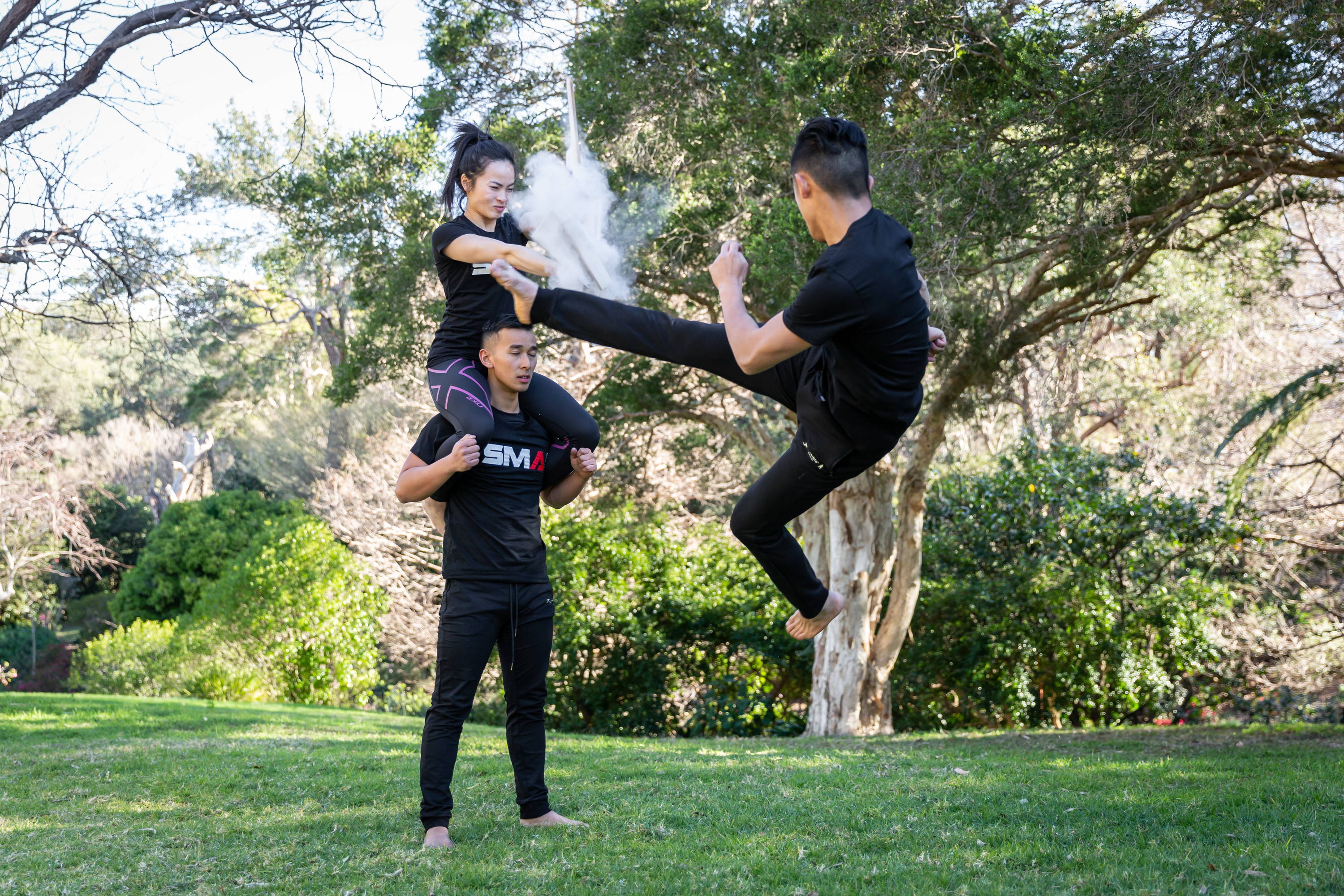 Just keep pushing yourself. Because that's challenging yourself. That's how you refuse to be average.
3. CREATE YOU
In today's day and age, we're so stuck with what we're told is the norm. We're given a set of rules by society and we fervently follow them. At Invincible Worldwide, our slogan is "Awaken the Dream". Awaken the Dream means to breakthrough the rules and limitations that society gives us.
The true definition of an artist, is someone who expresses what's within his/her soul. So as an artist, as a martial artist, you have a vision, a dream, that isn't your reality just yet. But you work to turn that into reality. A painter, first pictures their creation it in their mind, then they paint it into reality. You can do the same with your body. You first set a clear intention of how you want your body to look and perform. See yourself in a better body, stronger, physically fit, more flexible or skilled body. Then you work and bring that idea into reality.
It's the visionaries like the Wright Brothers or Steve Jobs who are able to create a dream that has yet to be seen in reality. They are constantly creating their realities rather than accepting what is given to them.
Get yourself to the next level, because that's what life's all about. That's what being Invincible is about.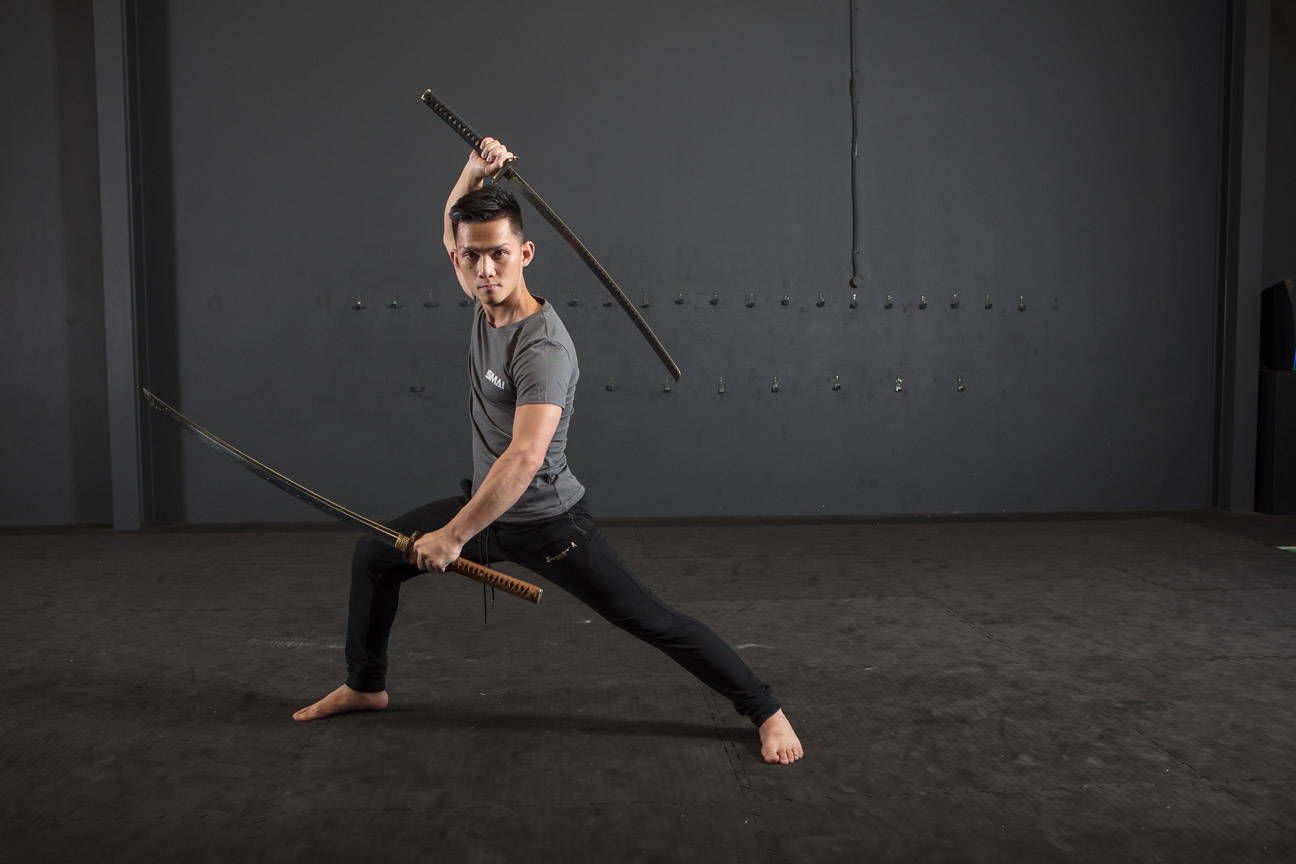 About the Author:
Alan La is a hall-of-famed martial artist, best-selling author, and founder of Invincible Worldwide, who specialises in helping people unlock their physical and mental potential. Invincible Worldwide has become a global movement with 100,000 followers around the world. Today, Alan La and his team empowers people to become physically and mentally extraordinary through online training, live seminars and their Invincible HQ training gyms across Sydney.
SHOP INVINCIBLE FAVOURITES