Power Rack Package
XF-Ironcage
Sale $4,290.00
Regular price
$2,750.00 AUD
or pay
$211.54 AUD
/ wk* over 3 months, interest-free with
Find out more
REDUCED TO CLEAR
The SMAI Power Rack Package is specially designed for an elite training facility, making it a favourite of sporting clubs for their strength and conditioning rooms due to the versatility of the rack. The frame has been constructed from 4mm thick commercial grade steel and finished in a black powder coat.
The squatting arms and safety slings ensure that you can push your limits unassisted, whether you are lifting inside or in front of the rack unassisted. It features a removeable Prone Pull attachment which can be inserted onto the front of the rack, making this pack a favourite of Football Coaches. Constructed with a built-in weight lifting platform that significantly reduces noise from dropped weights. The platform also assists in protecting your floor whilst providing a cushioned landing for bumpers and bars, lengthening the life of your equipment.
The rack has been specially laser cut on all outside horizontal cross members to allow easy adjustment of the four band pegs that are provided. This allows the addition of resistance / assistance to your workout via the easy attachment of resistance bands to the frame. The structure has plenty of space to anchor TRX bands or Suspension Straps (we recommend when using these implements that the power rack is also dyna bolted to the floor). The rack has selection holes laser cut along the vertical upright for easy height adjustment of additional parts such as the j-hooks or utility pegs.
Superior Steel We know racks and rigs are a serious investment, so we make sure they're made tough. Constructed from high gauge steel tubing that has a minimum wall thickness of 4mm it means they can take a beating in any commercial premise. It is then coated in a durable, texture powder coat.
Tested All components have been tested by our in-house engineers to determine the static loading limit under intense computer simulations to exceed industry standards for commercial equipment.
Installation SMAI uprights have the allowance for fixing to a floor or structural surface using M16 size dynabolts / concrete screws. Each upright requires three screws. The method used to install the uprights is dependent on the floor they are being affixed to and your preferred method. Any M16 fixing 75mm or longer is suitable for the intended purpose of functional training depending on the thickness of the flooring.
Parts included:
1 x Commercial power rack
1 x Squatting arms pair
2 x J-hooks set
1 x Safety sling pair
1 x Prone pull bench attachment
4 x Utility pins for band work
8 x Utility pegs for plate storage
Height approx. 2.4m
The SMAI Power Rack Package is not compatible with SMAIs X-Frame racks and rigs series. Sold as a package and cannot be purchased separately. Accessories not included.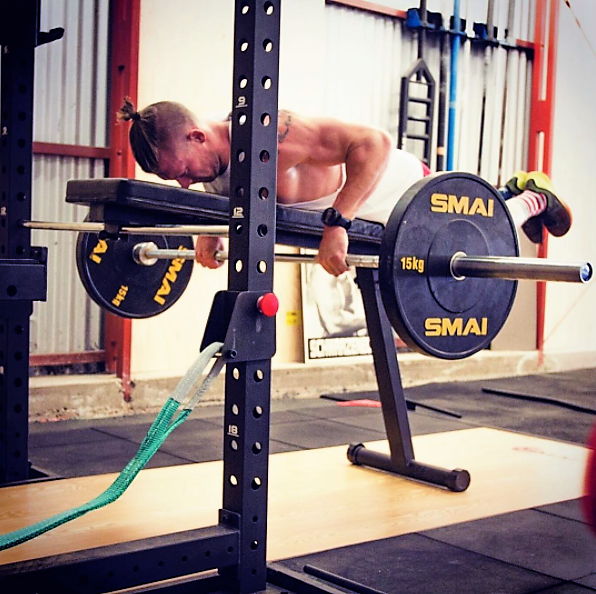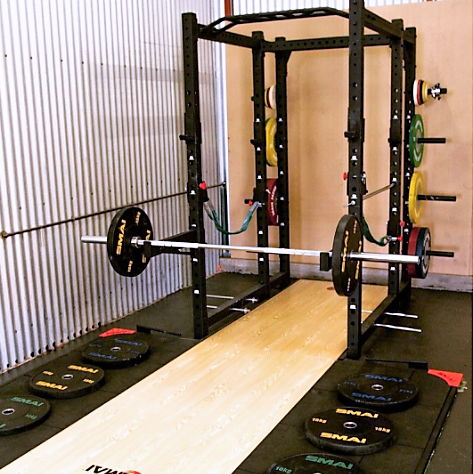 Benefits
Afterpay is an online payment service that allows you to pay for your entire order in 4 fortnightly instalments. There is no interest or sign-up fee.
How does Afterpay work?
Place an online order
Choose Afterpay as the payment option
Signup or use your existing Afterpay account
Once approved, SMAI will dispatch your order
Limitations
Orders must be between $55 - $1,000, including shipping and GST
If this is your first order with Afterpay, your limit will be around $500
Afterpay cannot be used as a payment method over the phone or in-store