BLACK DIAMOND BOXING & FITNESS
Having recently moved into a new facility, Black Diamond Boxing & Fitness have put together one of the freshest boxing gym fit outs that we've seen in a while. Utilising their soaring warehouse space, which has floor-to-ceiling roller doors along the side, Black Diamond Boxing & Fitness have created a bright and tidy training space full of natural light and air. Also, to top it all off, they've added a custom-built sauna for their members.
SMAI was called upon to put the finishing touches to the new fit out, including twin matching boxing rings and a boxing station including Water Bags, Custom Heavy Punching Bags, Floor to Ceiling Balls - plus a huge selection of weights and fitness equipment.
TRAIN HARD, FIGHT EASY
The Black Diamond ethos is about hard edged, authentic training. Operating since 2009, the gym has a reputation for being the real deal. Black Diamond strives to be the premier boxing and fitness facility in the region.
DISCOVER MORE ABOUT BLACK DIAMOND BOXING & FITNESS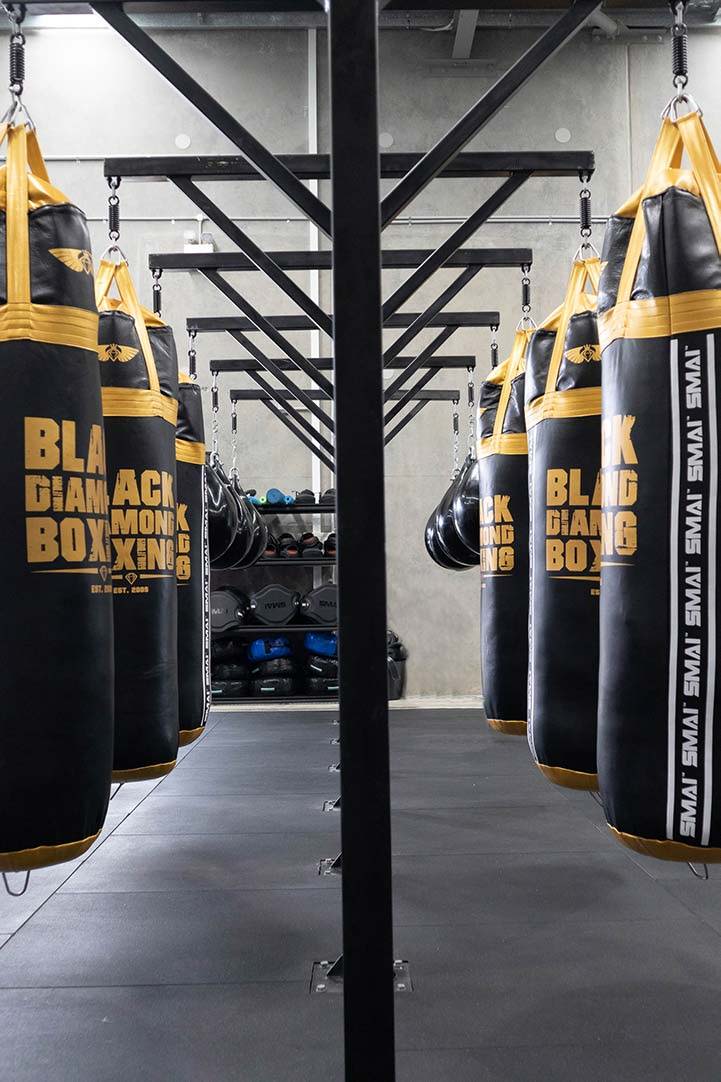 DOUBLE DOWN
DUAL 5M BOXING TRAINING RINGS
Black Diamond Boxing & Fitness chose SMAI to supply dual side by side boxing rings, allowing for one of the largest dedicated boxing zones in their region. An impressive sight for members, the double ring setup sends a clear message that Black Diamond Boxing is an authentic boxing gym.  
TRAINING DIVERSITY
PUNCHING BAG STATION
Black Diamond Boxing installed a range of SMAI punching bags to build out their station. Designed for a full range of boxing training options, the selection included our XL Water Bags, Floor to Ceiling Bags and custom branded Heavy Punching Bags.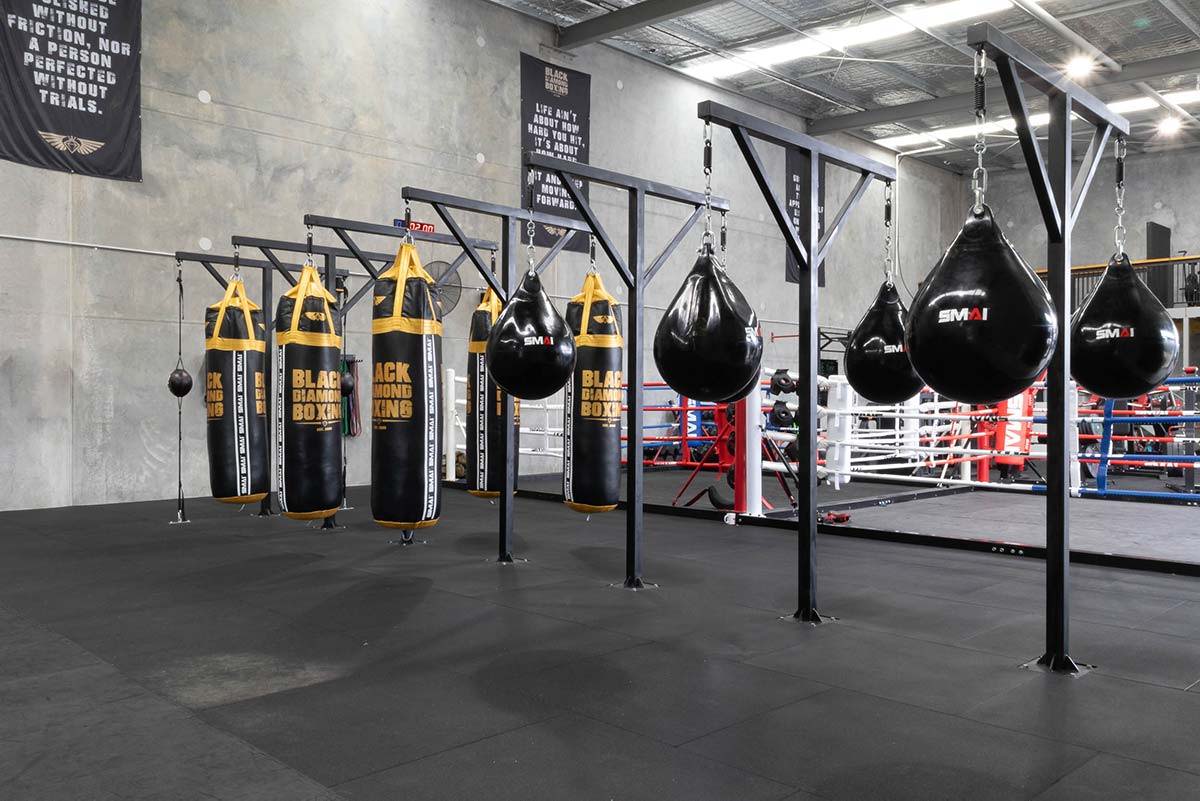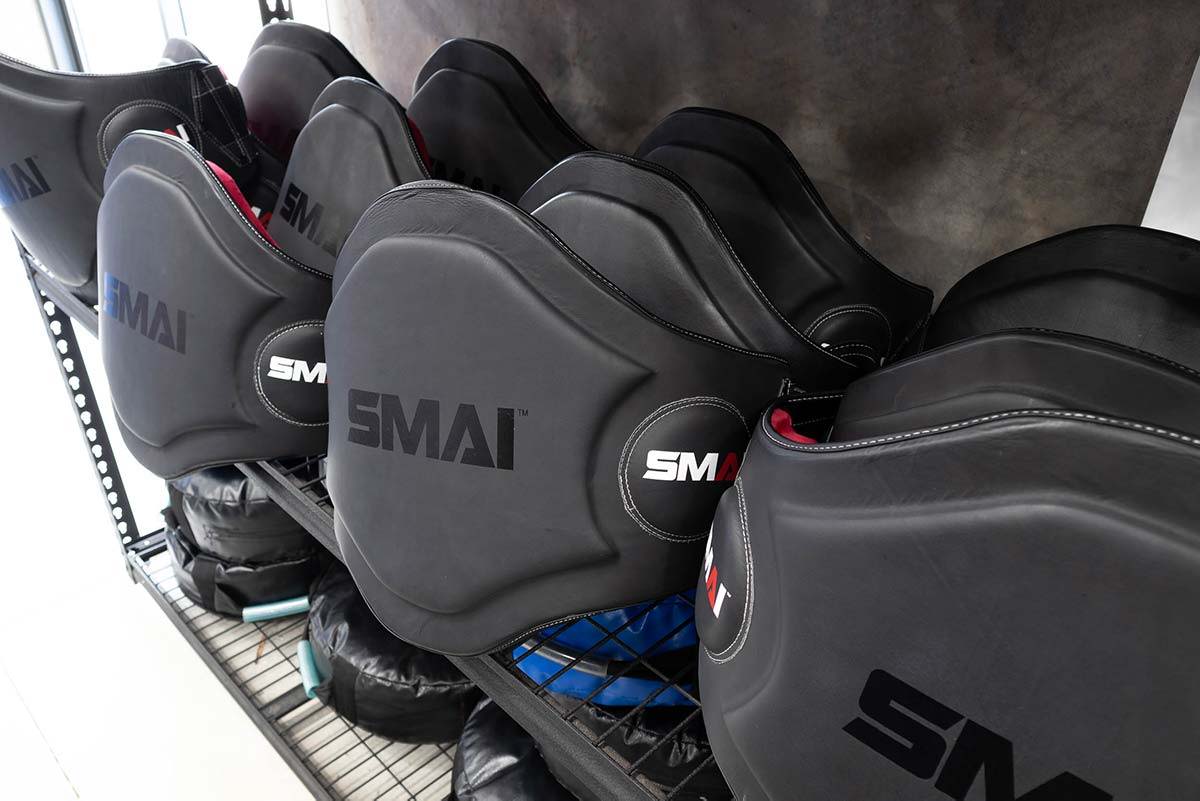 ALL THE RIGHT GEAR
THE TRADE PASS ADVANTAGE
Black Diamond put their SMAI Trade Pass Account to good use, picking up full sets of the Elite85 boxing gear range at our best Trade Pass pricing. The Trade Pass program is available to all verified businesses and organisations. From boxing gloves to headgear, belly pads, boxing mitts and more, SMAI is able to supply a full range of boxing accessories at wholesale pricing.  
FIGHTING FIT
WEIGHTS & STRENGTH EQUIPMENT
A full range of weights and strength training equipment was needed for Black Diamond's strength and fitness zones. SMAI HD bumper plates feature heavily - an extremely durable, high quality plate designed for commercial, everyday use. Add to that kettlebells, full dumbbell sets, plyometric boxes, exercise mats, resistance bands and much more.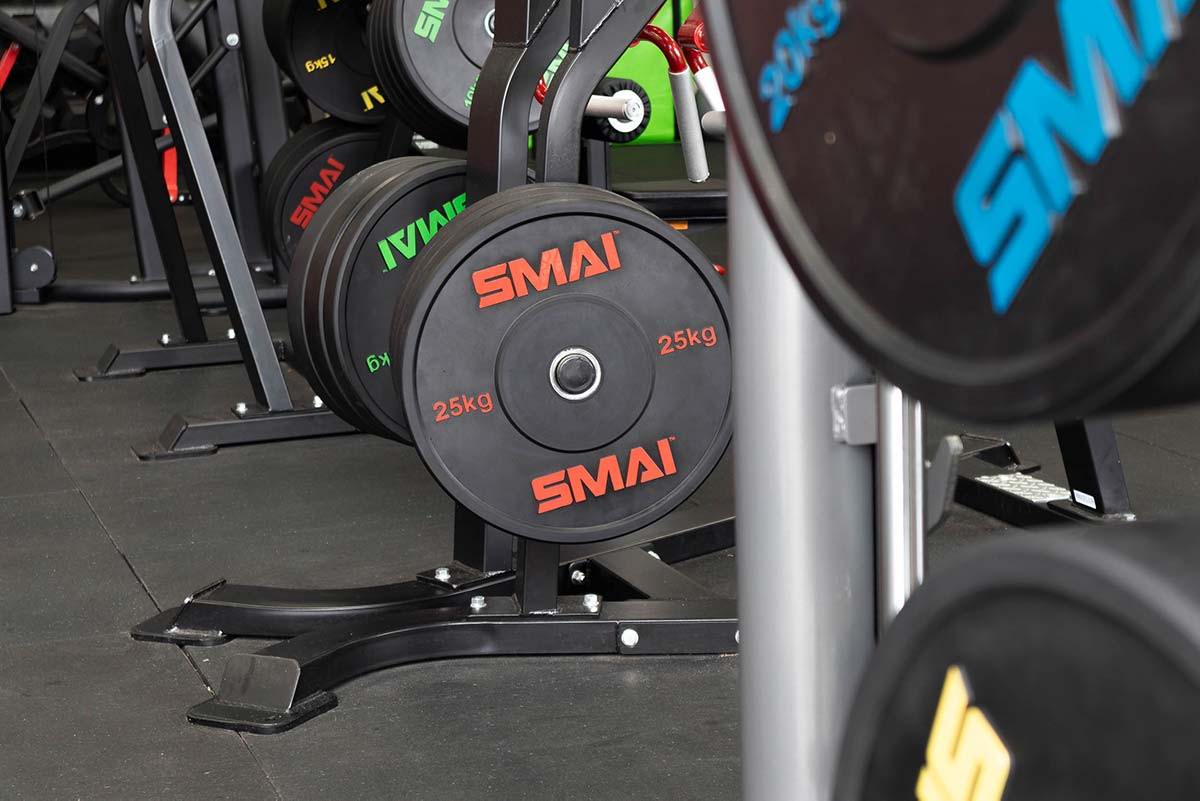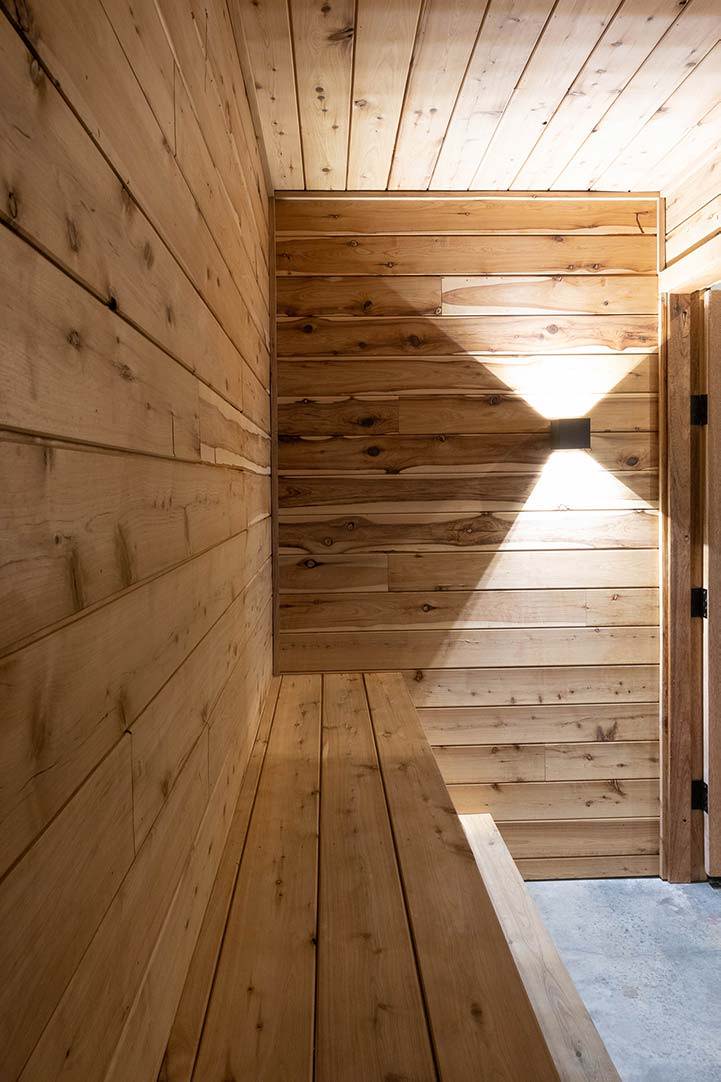 SWEAT THE SMALL STUFF
AND A SAUNA TOO!
OK, so SMAI didn't supply it, but we think its 🔥. This unique member facility is a demonstration of Black Diamond's dedication to giving their members the best experience possible.
CONTACT US
Interested? Fill out the form below or call 02 4283 4363 for information and quotes.
Thanks!
This field is required
This field is required
This field is required
This field is required
---