BRING YOUR DREAM GYM TO LIFE
SMAI 3D GYM DESIGNER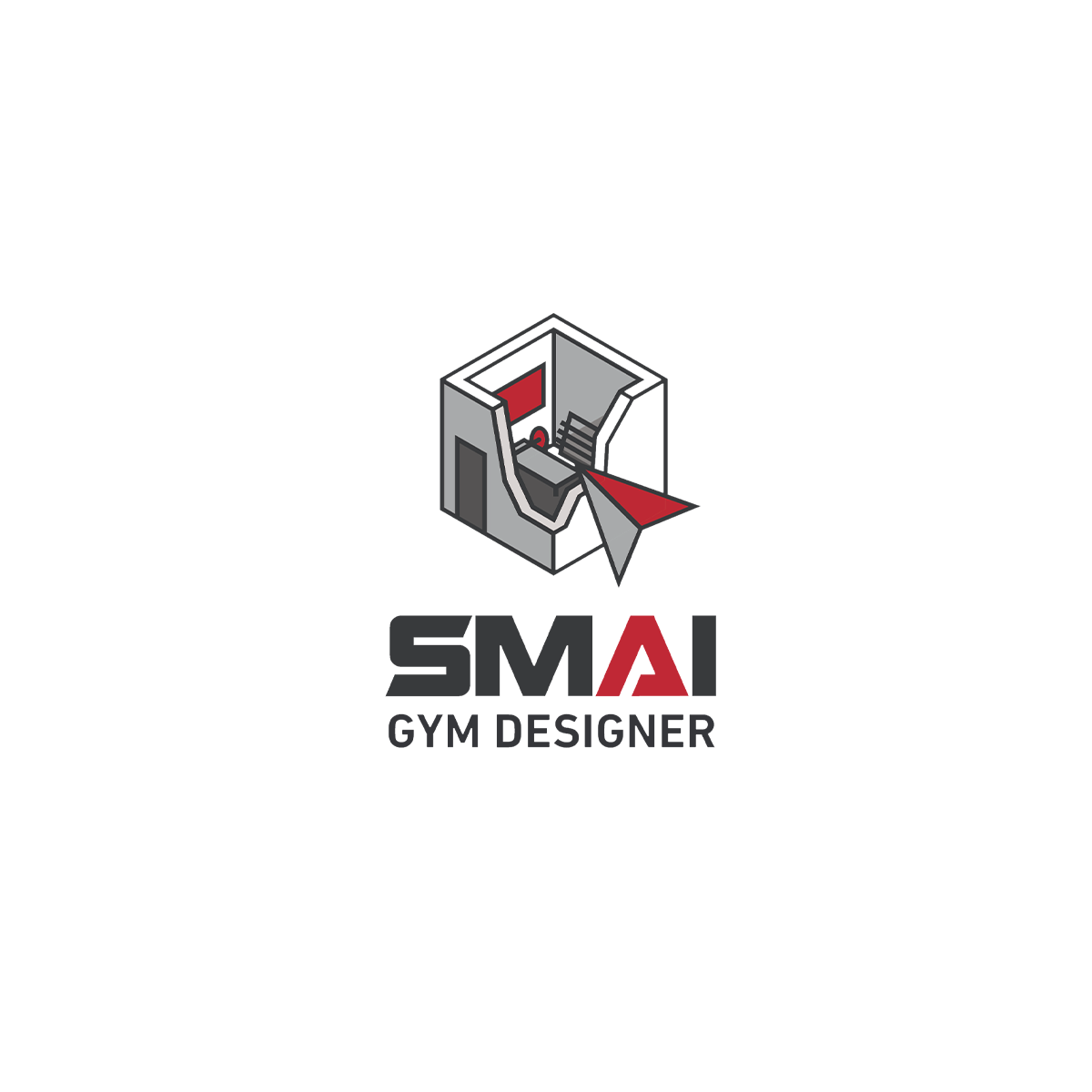 YOUR PLANS, YOUR VISION
Bring your gym vision to life. Build or renovate your gym designs in real time using the latest 3D technology.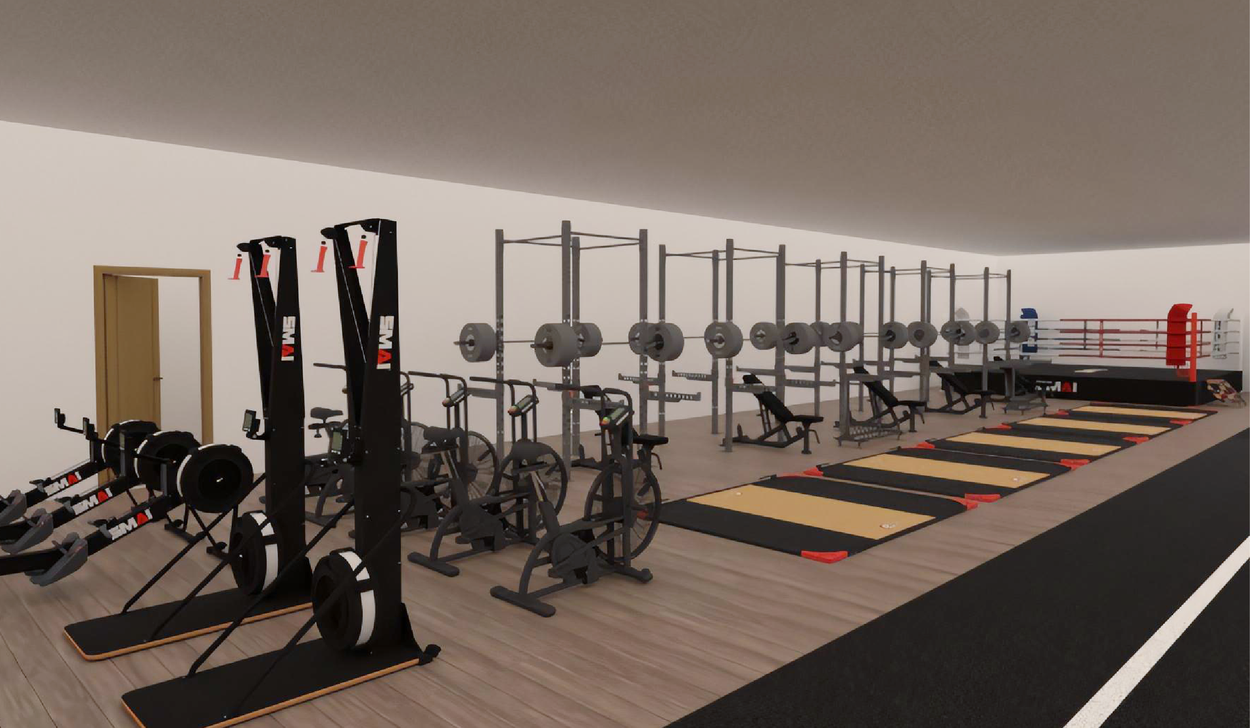 WHAT IS IT?
An easy-to-use digital gym designer that lets you drag and drop equipment to quickly build your dream gym. Build walls, drop in gym equipment, measure distances and size up your space. When you're done, export a shopping list or a photo realistic render of your dream gym. We recommend designing on a laptop or desktop computer.
BUILD & MOVE WALLS
Change the size and layout of your gym by adjusting the walls. You can move walls, split them into sections or make them invisible. To change walls, use the coloured dots to drag the walls and rearrange, or join to other dots to merge walls.
DRAG & DROP PRODUCTS
Select, drag and drop products from the SMAI range into your gym design. Rotate and reposition where ever you want.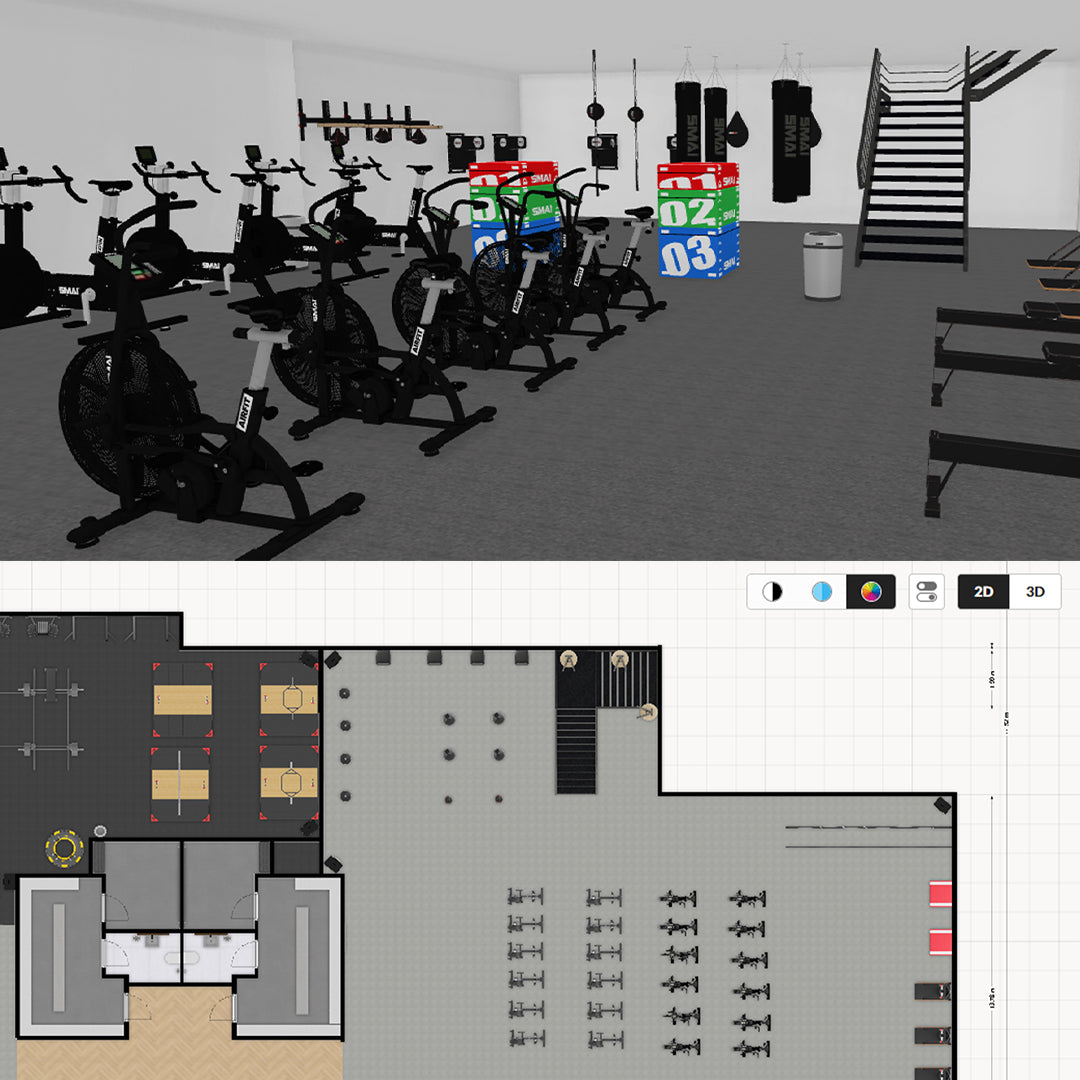 2D & 3D MODES
Switch between 2D and 3D for a smooth designing process. With 2D mode, create your floor plan and drop in products. Switch to 3D to explore the flow of your space and finalise the design details.