Martial arts flooring is available in a wide range of types, materials, surface finishes and thickness. It can be overwhelming understanding the different types and knowing which thickness is suitable for you. Our guide will break down the key differences between mats and provide recommendations for which mats will be suitable for you.
Maybe you have been looking for martial arts jigsaw mats, and have heard or read names like Korean Mats, Tatami Mats, Wacoku Mats or Judo Mats. But what are they, and what do the names mean? Each mat is different, has an ideal purpose and is suitable for different uses. Lets start with the basics.
1. Plan out your space
The first thing to consider is the dimensions of the space the mats need to fill. Make sure to measure the area accurately, setting aside areas for weights training, machines, storage etc. Mats are typically 1m x 1m - measure the length and width of your space to determine the number of mats you will need. If you plan on fitting the mats right up to the wall we suggest you plan for an additional 5% to allow for offcuts and installation errors. Other things you may want to consider is delineating space using the mats themselves. You can use multiple colours to mark out spaces or use octagon diagonal mats to make dedicated fight areas.
2. the thickness
What is the right martial arts mat thickness? The thickness of a mat determines several factors; the critical fall height, the durability and the firmness of the surface. Choosing the right thickness from the common sizes depends on the purpose or activity the mats are used for. SMAI stock a range of the most common thicknesses suitable for a wide variety of activities and purposes (2cm, 3cm, 4cm). In accordance with Australian, European and American standards, SMAI 3cm Jigsaw Mats have been rated to prevent head injuries in falls up to 1.3m. The SMAI 4cm Jigsaw Mats have been rated to prevent head injuries in falls of up to 1.7m.
Standing activities: for sports that just require a firm surface for stand-up movements, like boxing, kung fu, kendo, wing chun or tai chi, the 2cm or 3cm is suitable.
Standing activities +: for sports that are mostly stand-up but has more activities that has risk of falling, like sparring in kickboxing and karate, and tricking/flipping in taekwondo, then opt for 3cm or 4cm mats as they have critical fall height ratings of 1.3m and 1.7m, respectively.
Throwdown activities: for sports that require throwdown over the shoulders, like judo, MMA, wrestling, or groundwork like BJJ, Jiu Jitsu, Aikido, Hapkido the 4cm is suitable.
Critical fall height: n/a
Shore A hardness: 50
Suitable for these activities:
Boxing
Kung fu
Kendo
Wing chun
Tai chi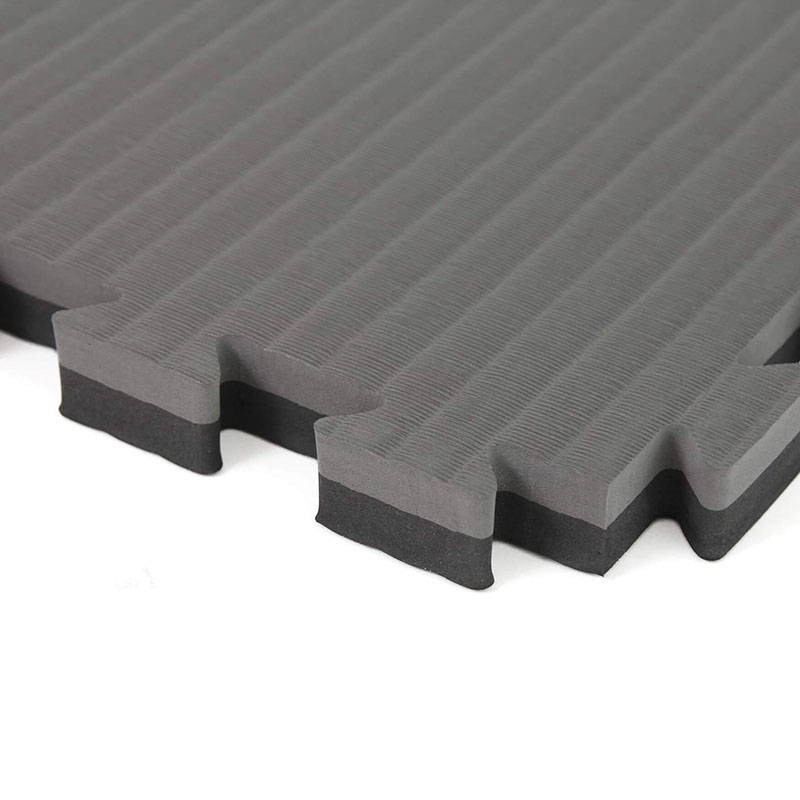 Critical fall height: 1.3m
Shore A hardness: 50
Suitable for these activities:
Karate
Kickboxing
Taekwondo
Boxing
Kung fu
Kendo
Wing chun
Tai chi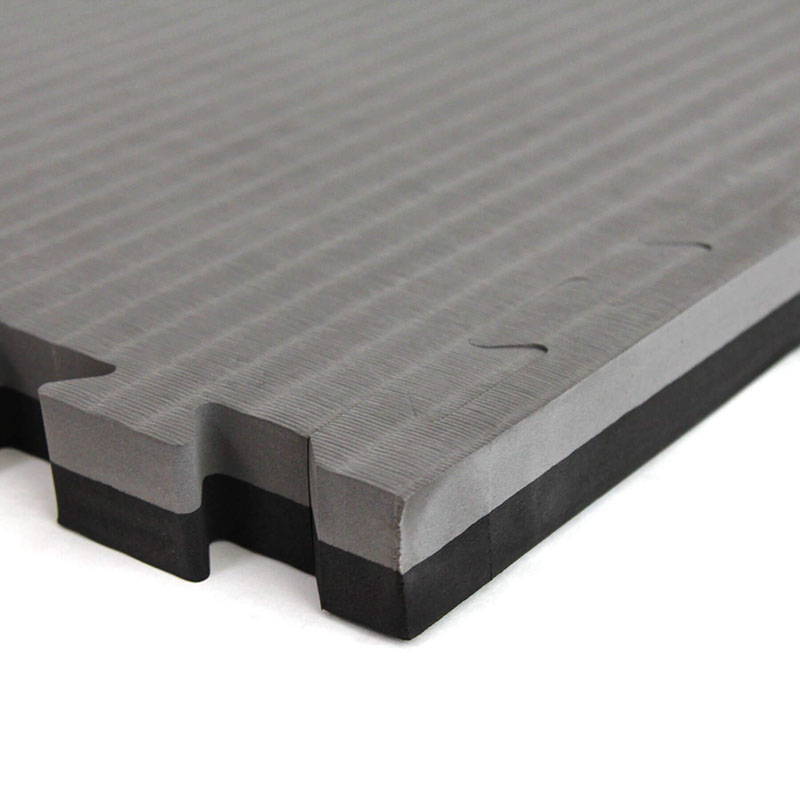 Critical fall height: 1.7m
Shore A hardness: 50
Suitable for these activities:
Judo
MMA
Wrestling
BJJ
Jiu Jitsu
Aikido
Hapkido
Karate
Kickboxing
Taekwondo
3. the finish
SMAI Jigsaw Mats have a thatched tatami finish that is the most common finish for jigsaw mats because of its non-abrasive and non-slip texture that balances grip with agility, ensuring it is ideal for all ground work. Tatami finish is found on SMAI 2cm Jigsaw Mat, SMAI 3cm Jigsaw Mat, & SMAI 4cm Jigsaw mats
Korean Jigsaw Mats have a checkered finish giving good grip, featured on our 2cm Korean mats that are designed for stand-up work. The Korean Jigsaw Mat is a more affordable mat, and is firmer then the tatami or Wacoku finish.
Wacoku Jigsaw mats have a star-circle finish, featured on our 2cm Wacoku mats that has increased grip ideal for stand-up work.
Looking to mix & match? It is important to note that the difference surface finish mats are not compatible with each other - the jigsaw shape on each mat type is different. So a Korean mat can not be joined to a SMAI thatched tatami finish mat, for example.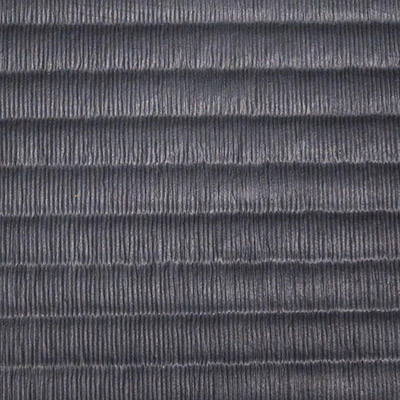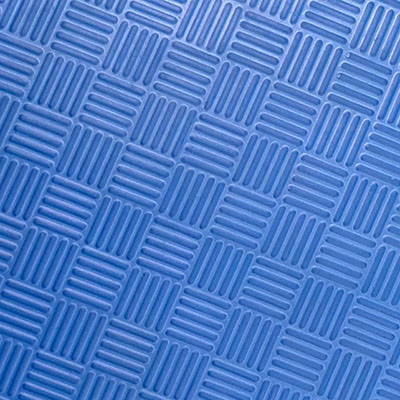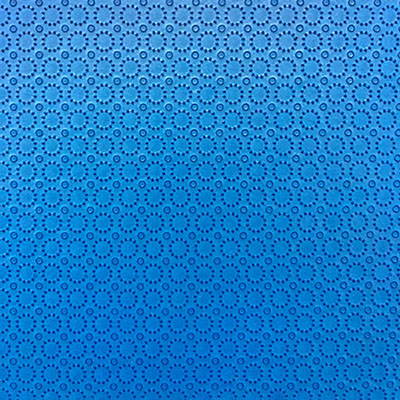 4. the 'shore A' Hardness
'Shore A' hardness is used as a measure of hardness in polymers, elastomers and rubbers; higher scores are hard and lower scores are soft. For most uses a Shore A rating of between 50 and 55 is ideal. Mats with ratings below 50 are too soft for combat and stand-up training. Their low shore rating and softness means that the jigsaw teeth are more likely to tear and break, making them a poor choice if you want a long-lasting and durable option. Mats harder than 55 are too hard for safe combat training as it reduces the ability to absorb impact and increase the likelihood of injury.
All SMAI mats have a shore rating of between 50 - 55 degrees this means that they are perfectly balanced between safety and durability, as all things should be. Mats in this range are more durable than softer mats (below 50) and are safer than the harder mats (above 55).
There are some circumstances where it is more beneficial to consider hardness when making your purchase.
Environment: for areas in Australia where there are larger temperature variances (QLD, NT, TAS), or if your building has no insulation or is just a tin warehouse, then the 2cm mats with 50 Shore A hardness are more likely to expand or contract. We recommend using the 2cm mats with 55 Shore A hardness (Korean), or the 3cm or 4cm options
Movement of mats: if you are in a temporary space, are transporting for competitions, or plan to move your mats frequently for different fighting arrangements, then choose a firmer mat (55 Shore A hardness), or a thicker mat (3cm+) so that the jigsaw teeth are able to withstand the wear
5. THE COLOUR
The colour of your mats depends again on its purpose. Traditionally red and blue mats are used for Karate and TKD, however we also offer other colour combinations. For more modern spaces or purposes our grey/black mats help to make your space feel bigger and gives the space a more premium and elegant look. Other things to consider are matching the colour scheme of your mats with your logo colours to reinforce your branding.
Our mats are reversible, with a different colour on each side - so its easy to setup your flooring configuration the way you want it.
6. THE SUPPLIER
Choosing a reputable supplier that you can trust is just as important. You will want a supplier who has the stock availability, and have the customer support and warranty processes to back it. In addition to this, you'll want to check the country of origin. In our 35 years' experience in importing, we have tried and tested many suppliers in different countries that have taken shortcuts in manufacturing, used toxic materials, or faked certifications. We source our Jigsaw Mats from Taiwan, the market leaders in EVA Jigsaw Mat Quality Control and Testing Control. We can assure you that real EVA foam is used, which is 100% Formahide free and carries no toxic fumes or odour.
CONCLUSION
Choosing a cheaper brand of flooring means it's likely to deteriorate faster and require frequent replacements in a short period of time. If you are after a long term investment with quality, durability and safety in mind, then look no further than SMAI Interlocking Jigsaw Mats. If you still don't know which Jigsaw mat is best for you, feel free to contact us.
---
WHAT OTHER FLOORING OPTIONS ARE THERE?
Looking for a more premium alternative? Or do you need fast setup / tear down?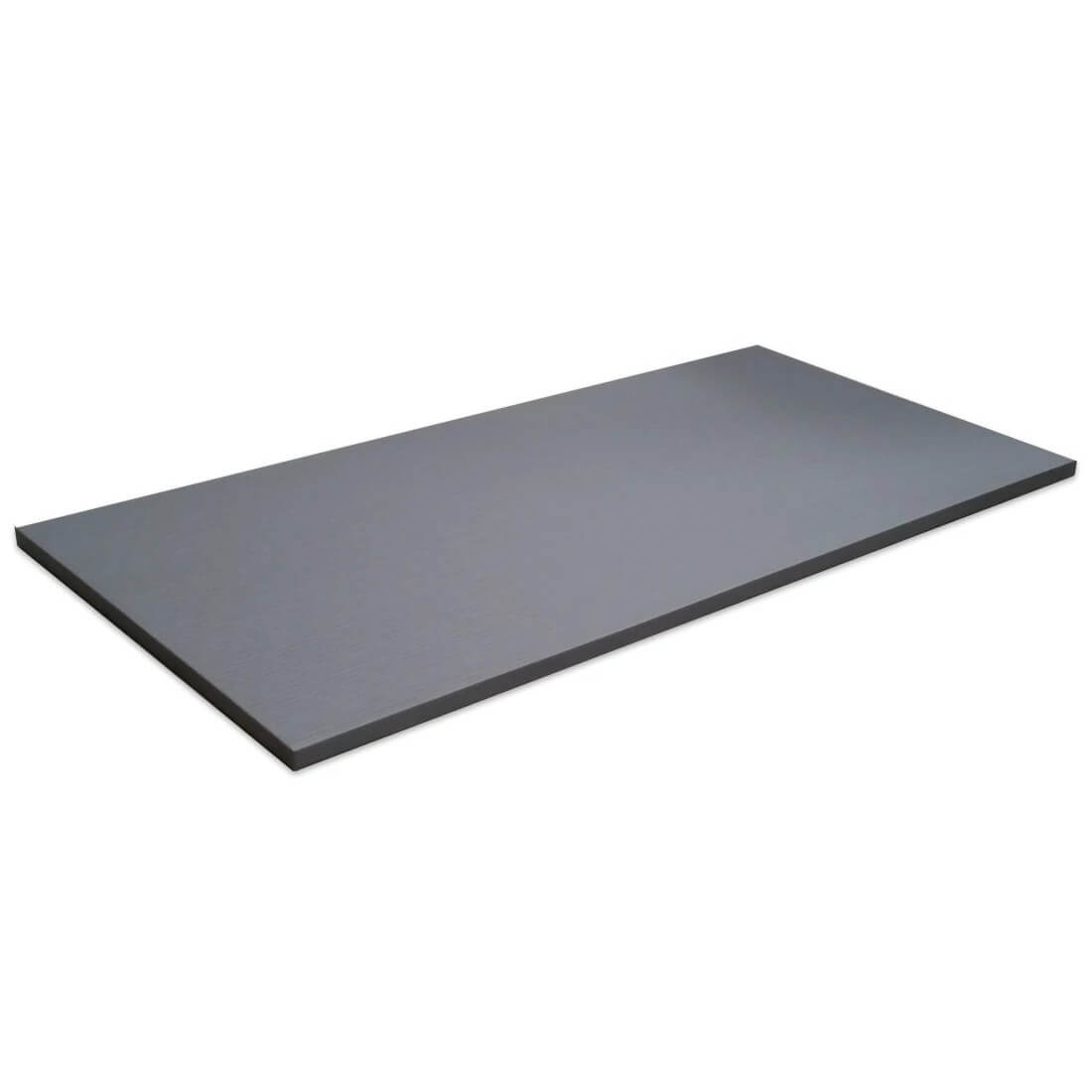 4cm foam ideal for BJJ, Judo, Aikido
Non-slip 100 denier vinyl, won't tear or scratch, non-porous = easy to clean and keep it looking newer for longer. Compared to Jigsaw mats that will more easily scuff and visibly absorb dirt and sweat
Anti-skid rubber base
Available in Red, Black, Grey, Yellow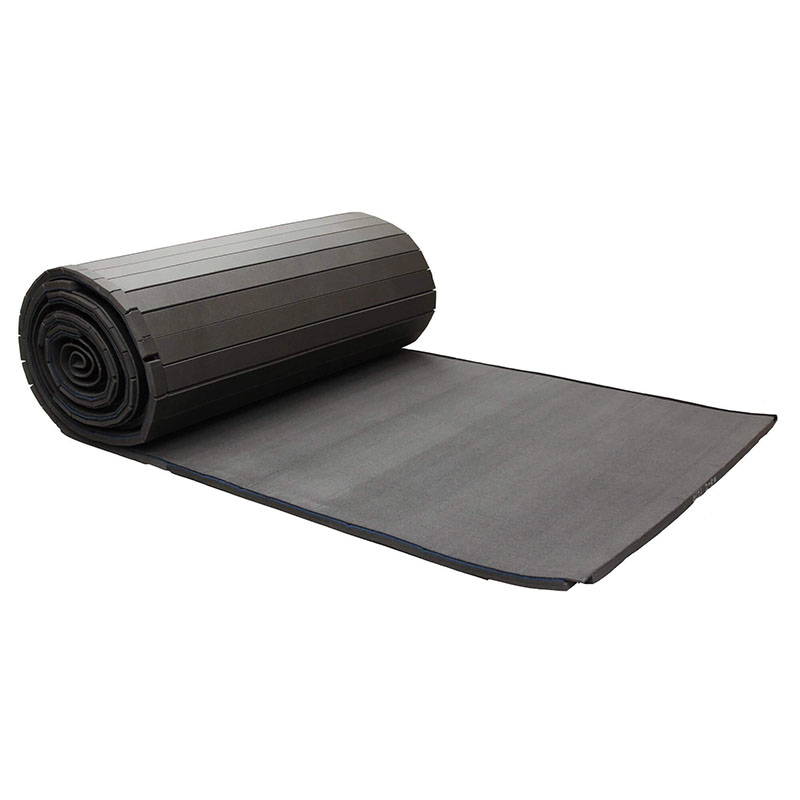 Dollamur Flexi Connect Mats
The latest in athletic foam technology
Closed-cell, cross linked foam will never harden or shrink
Scuff resistant and easy to clean vinyl, treated with antimicrobial safeguard = easy to clean and keep it looking newer for longer
Quickly roll out mats – reduce setup and tear down to minutes
Seamlessly connect multiple rolls with Flexi Connect technology for safety first