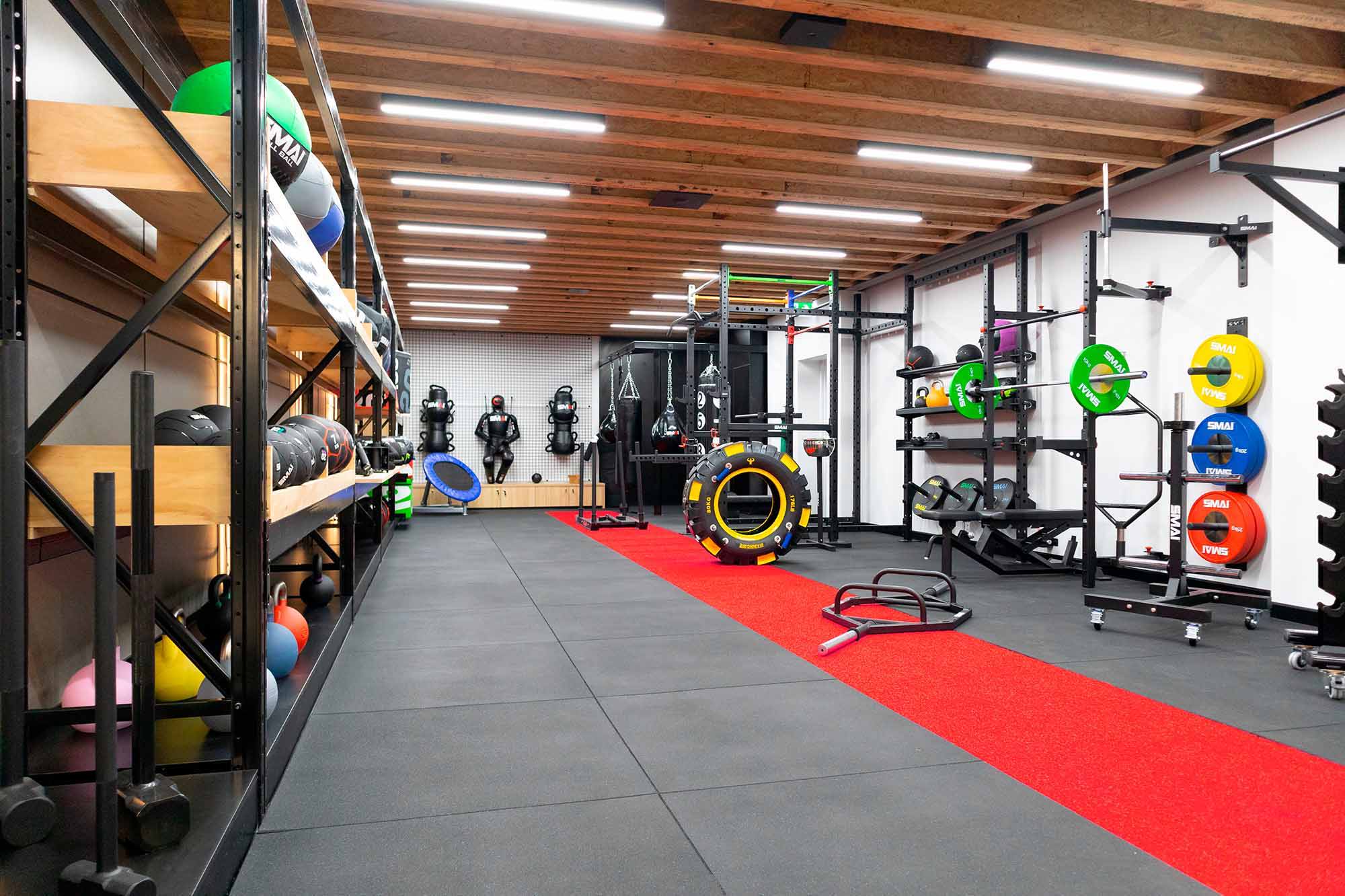 A home gym means no travel time, no gym membership and the ability to workout in the comfort of your own home. If you're planning on working out at home or already a home workout junkie, it's worthwhile upgrading your equipment to support your fitness goals and physical health.
When selecting home gym equipment, we recommend that you acquire versatile, quality gear that won't hold you or your fitness goals back. If you're not sure which equipment is most suitable for your home gym, read on to find our top four recommendations and answers to the most commonly asked questions.
we recommend that you acquire versatile, quality gear that won't hold you or your fitness goals back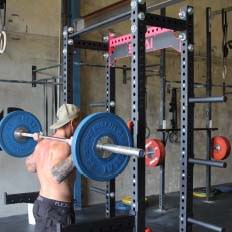 Is a squat rack worth your investment? If you're focusing on progressing your squats, our answer is yes!
● When should you use a squat rack?
The main purpose of a squat rack is to safely assist you in adding increments of weight to your squats. With the support of a squat rack, you can increase the heaviness of your weights which may not be possible unassisted. For committed weightlifters to best upgrade their home gym, investing in a power rack is a must.
● What's the difference between a squat rack and a power rack?
Essentially, a squat rack supports weight when performing squat variations and acts as a mechanical spotter. If you're after a standard squat rack upgrade, it's best to purchase a high-quality squat rack. However, if you're a dedicated weight lifter, a power rack offers more range. A power rack has four metal posts connected to horizontal and vertical frames fixed at differing levels – designed to hold the bar at a range of heights.

What is the best squat rack for a home gym?
Our SMAI Squat Rack range offers a range of sizes and colours to suit your home gym space and exercise regime ranging in price depending on what you need. The Half Power Rack Ultra Compact squat rack model is an unbeatable freestanding rack built to maximise your home gym space. This squat rack is 15% smaller than the Iron Cage, does not require fixing to the ground and has 8 adjustable storage pegs. You can feel confident knowing that SMAI squat racks are made from high quality, heavy-duty materials for the utmost safety and longevity.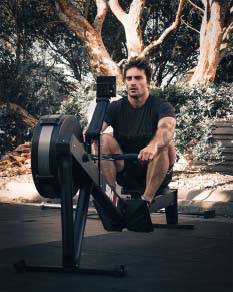 How good is a rowing machine workout?
A rowing machine workout is extremely effective as it's a full-body workout from start to finish with minimal impact on your joints. The movement of rowing activates many of our muscles – building strength in our quads, core, glutes, arms, hamstrings and back. That's why it's one of the best pieces of equipment to upgrade your home gym with.
What is the proper form to use a rowing machine?
To maximise your rowing machine workout and prevent injury, ensure to hold the correct form. Start sitting with your legs bent and feet in the stirrups, keeping your core engaged and your back flat. As you drive, straighten your legs and maintain a strong core and back.
What is the best rowing machine for a home gym?

The SMAI Air Rower is a superior rowing machine for your home gym. For $1,699.00, you can have unlimited access to the essential tool for cardiovascular training. Or eligible customers can join the SMAI Trade Pass program for trade pricing and save on the purchase price! The benefits of the Air Rower include:
● Smooth function with comfortable handles
● Adjustable air settings to change resistance to your preference
● Commercial console for access to a variety of workouts
● Ball-bearing rollers for smooth movements
● Secure footrests with quick adjustment options
● Quick-release action for easy storage
● Wheels for simple transportation
Is it worth getting a weight bench?
To effectively target a variety of muscle groups, we advise upgrading your home gym to contain a weight bench. This versatile piece of gym equipment will assist you during strength training workouts.
● What is a weight bench used for?
The purpose of a weight bench is to support you to safely work out in a laying down or sitting position. Weight benches are helpful for a variety of activities such as weight training, plyometrics, core training and muscle building.

● What's the best weight bench for a home gym?
Our SMAI collection of weight and gym benches provides a range of equipment to suit your home gym space. Choose from the Super Bench, Adjustable Benches, FID Benches and Flat Benches offering versatility, functionality and long-lasting quality. Many of our SMAI benches are commercial-grade, heavy-duty, padded for comfort, have rubber protective feet and require simple unit assembly.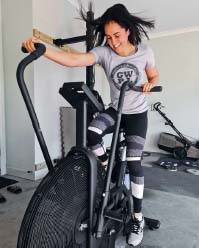 Do air resistance bikes build muscle?
Air resistance bikes offer a diverse cardiovascular workout to help build and tone your muscles, with lower impact than running. As the air resistance bike supports some of your body weight, there's less pressure on your joints during your workout. To learn more about the benefits of upgrading your home gym with an air resistance bike, watch our short video on the SMAI AirFit Bike 2.0.

The Best Air Resistance Bike for Your Home Gym

The SMAI AirFit Bike 2.0 offers you the best air resistance bike on the market. Designed to deliver an unbeatable home workout or challenge even the toughest athletes, the AirFit Bike 2.0 will effectively target your upper and lower body. The benefits of this superior model include:

● 410 chain and J6 belt for a quieter ride and longer lifespan
● Heavy-duty frame for optimal stability
● Specially engineered fan blades for a faster speed and better resistance
● Maximum comfort with adjustable padded seats
● Programming for customised goals, tracking, time, speed and distance
● Transport wheels for simple portability

Upgrade Your Home Gym for a Better Workout
Ready to take your home workout to the next level? Whether you're on the gain train or a fitness fanatic, shop our range of home gym upgrade essentials today.
Or if you're starting from scratch, discover our top 5 Essentials for a new home gym here.