More than ever, bumper plates are being used by the best weightlifting champions in the world, Olympic and otherwise, to achieve top level performances with safety and practicality. So what are Bumper Plates, and how are they used?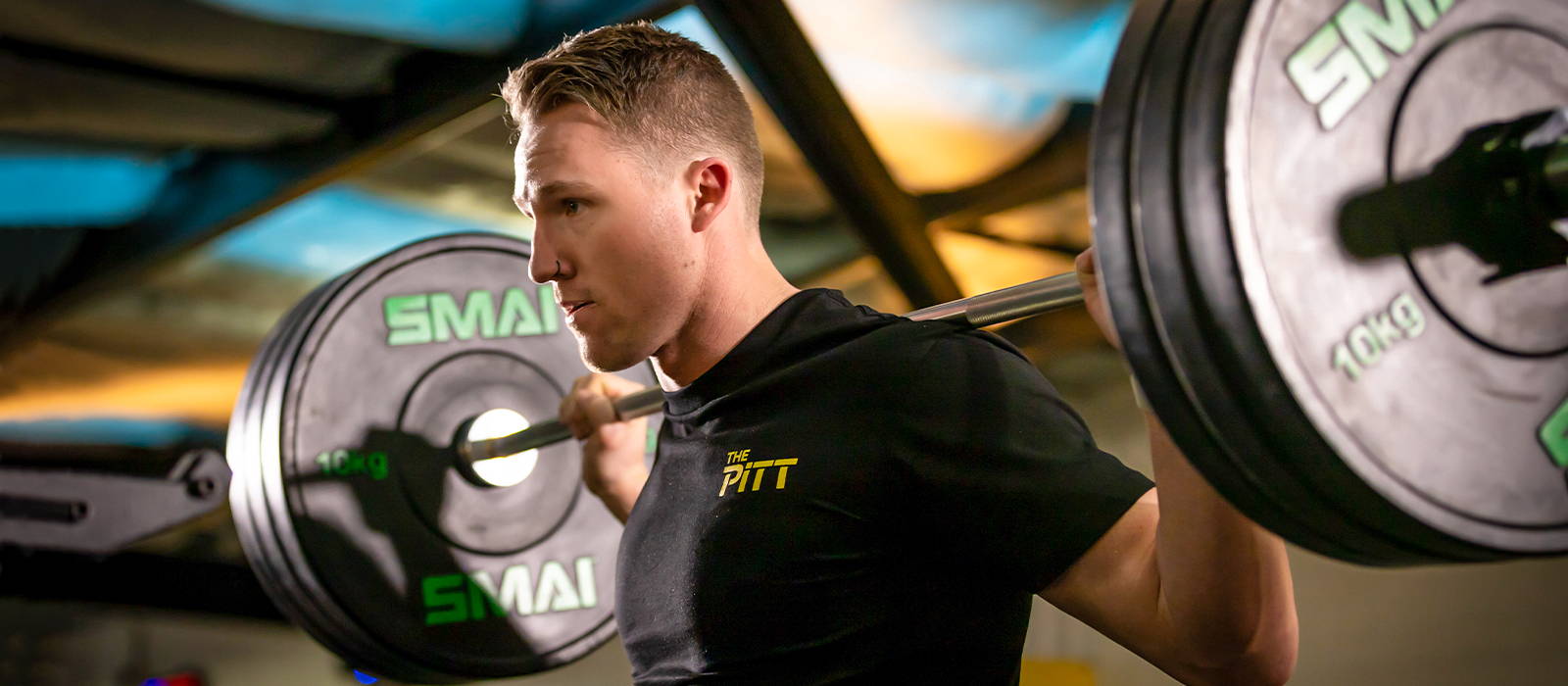 ---
More than ever, bumper plates are used by the best weightlifting champions in the world, Olympic and otherwise, to achieve top-level performances with safety and practicality.
What is a Bumper Plate?
Bumper Plates, or just 'bumpers', are weight plates designed for 50mm (Olympic) barbells which you will find at all gyms and are comprised of an iron or steel core and thick rubber protective coating. This allows them to be repeatedly dropped from overhead onto gym-tile flooring without getting damaged, and without harming the floor, the barbell, or others.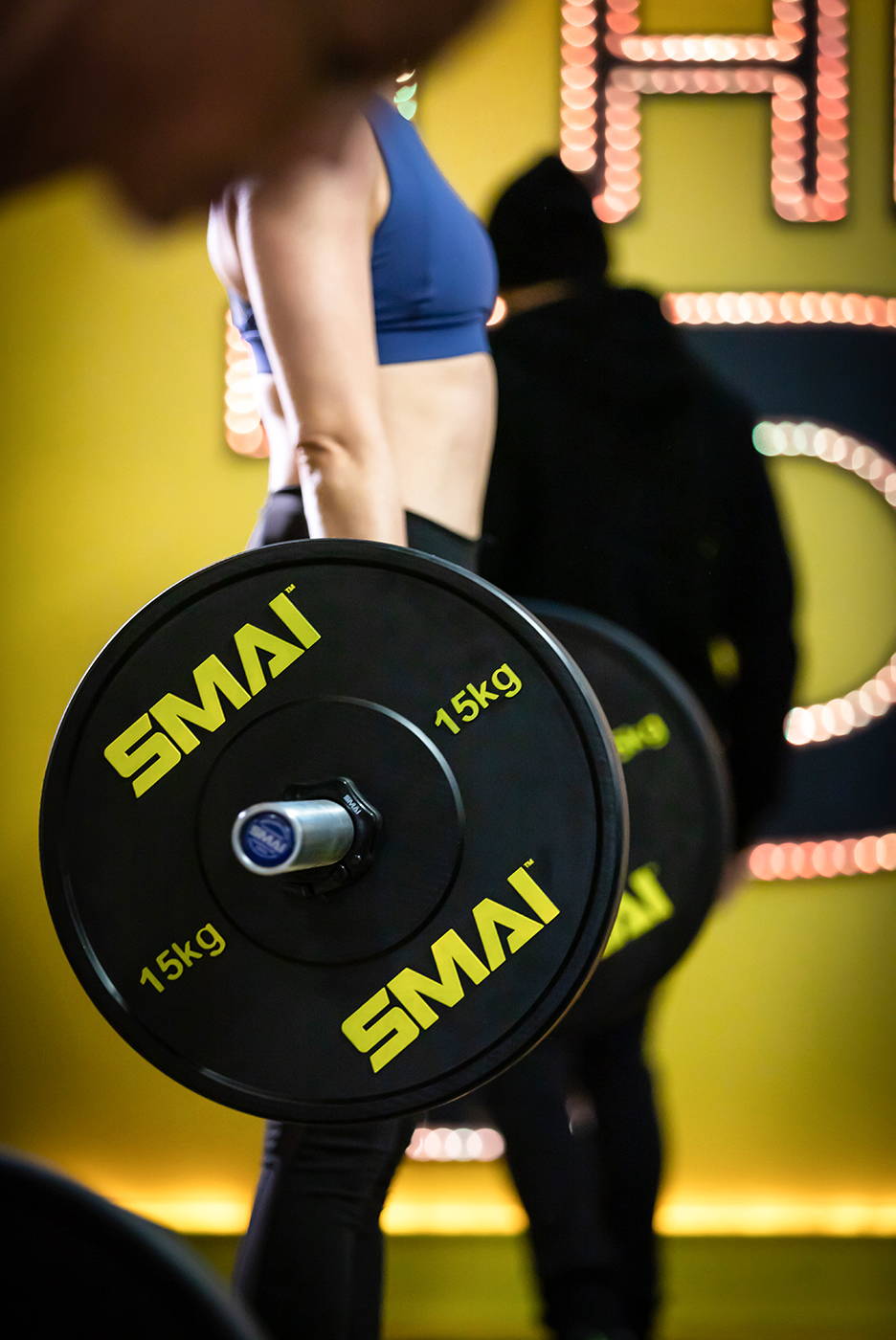 Bumper Plates versus Iron Plates
Iron plates are the more traditional barbell plates you will find in many gyms, and the reason Charles Gaines coined the term "Pumping Iron" in reference to weight lifting.
Made simply by pouring molten iron into a circular shaping tool, they are used for many traditional bodybuilding and powerlifting movements with the idea that the one performing the lift won't bail out of it.
Dropping iron plates is incredibly loud and can cause the plates, the barbell, or the floor to break. For this reason, many commercial gyms are opting for bumper plates over iron.

While both plates have their pros and cons, it is often beneficial to have access to both for a variety of workouts. However, if you're looking to go with one or the other for your home gym or even commercially, then bumper plates are more often the better choice given their durability, safety, and practicality.
Why use Bumper Plates?
Bumper plates are used by both beginners and professionals due to their safety, durability, and practicality. Athletes who are performing power-focused exercises which involve quickly lifting as much as they can, often seen in CrossFit and Olympic lifting/Weightlifting movements, prefer bumpers as they are safe to drop after a lift.
In much the same way, bumpers are incredibly useful for beginners who may need to bail from a lift, knowing they can let the loaded bar drop to the ground. Beginners will also benefit from being able to decrease the weight of the bar without compromising technique. Unlike steel plates, the circumference of bumper plates is the same from 10-25kg, meaning the starting point for a lift from the ground is the same when the bar is loaded with 10 kgs right through to 25 kgs.
The thick rubber coating means that bumper plates are not only quiet when used, which is largely beneficial in busy or crowded gyms, but can be used anywhere in the gym where there is appropriate flooring.  
POLYURETHANE BUMPERS VS STANDARD RUBBER BUMPERS
While the SMAI HD Bumper Plates are high-quality, made from high-grade rubber with a weight variance of only 1%, the SMAI Elite Pro Bumper Plates are a considerable step up.
SMAI Elite Pro Polyurethane Bumper Plates, are the highest quality commercial bumper plates available - designed and manufactured for extreme durability, dead bounce safety, and modern gym aesthetics. Compared to rubber, polyurethane has a higher density and durometer rating (90) which means it has superior impact resistance which causes an ideal 'dead bounce' on appropriate flooring.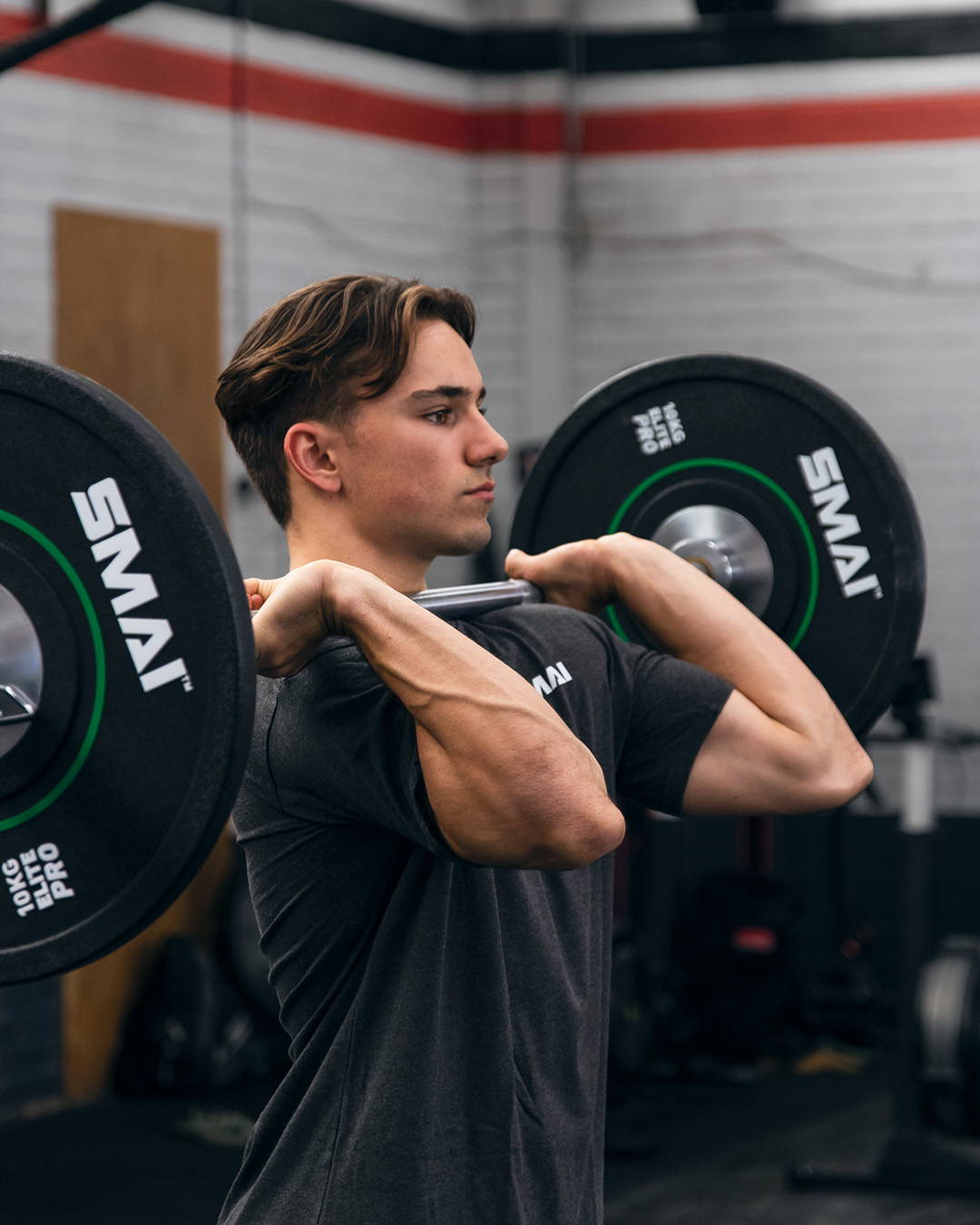 Whether you're a beginner or a seasoned weightlifting athlete, SMAI's range of high-quality bumper plates is the solution to your lifting needs.
Buying from SMAI
Recently celebrating 35-years in business, SMAI is an Australian owned company with a quality-first approach.
Our normal dispatch time is 1-2 business days with estimated delivery between 1-6 business days to major cities in Australia.
We also offer VIP pricing for wholesale customers, see Trade Pass for more information.