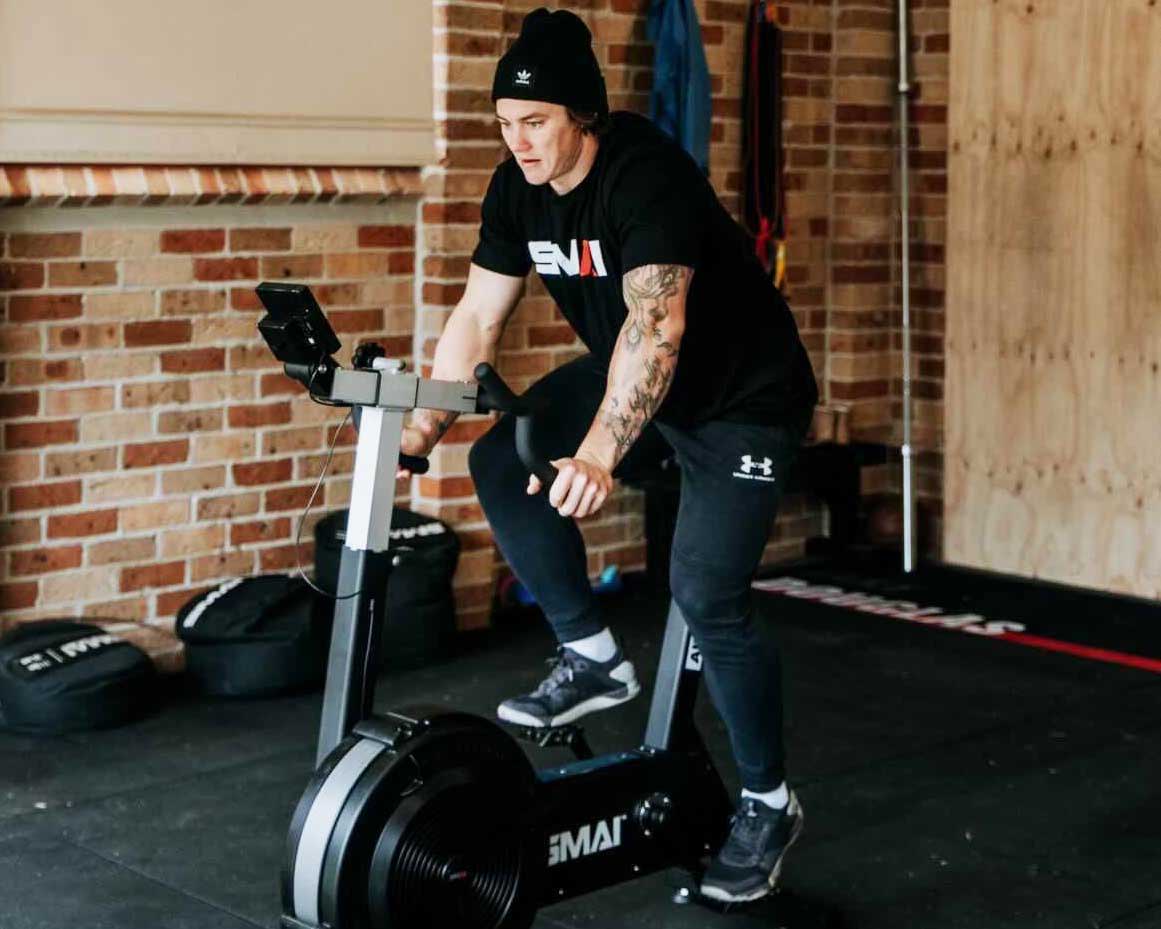 This bike is unique and definitely has its own feel.
JAKE DOUGLAS
Jake is a CrossFit athlete, Competitive Weightlifting Athlete, Coach and Program Creator of JD Training.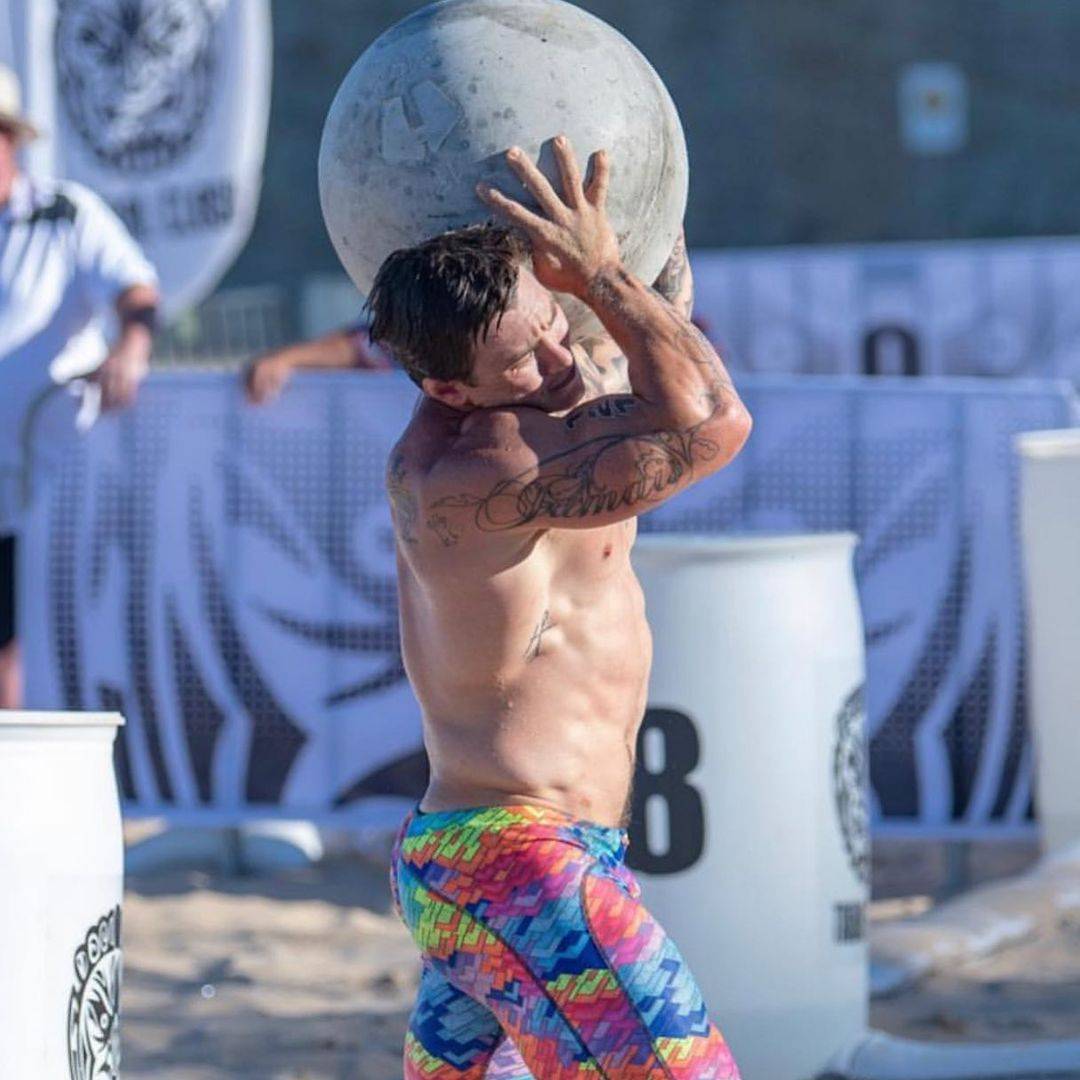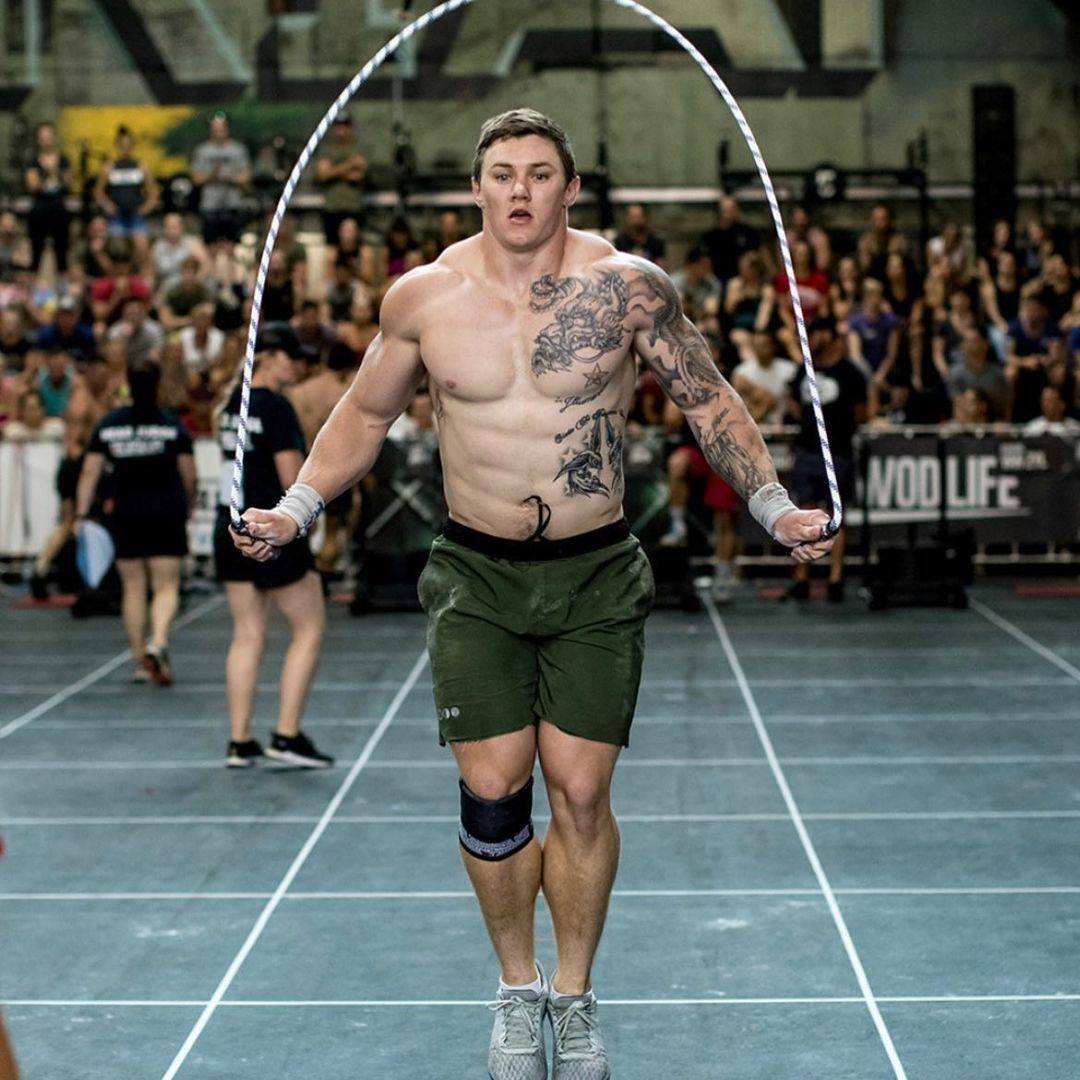 Jake recently setup his home gym with SMAI gear, and has been thrashing the SMAI Air Spin Bike ever since. We caught up with Jake to ask him what he honestly thought about the bike and how he is using it in his home training program.
READ JAKES REVIEW - SMAI AIR SPIN BIKE
I've had the pleasure of testing out the SMAI Air Bike over the last 2-3 months. Spending around 4 hours a week on it. Everything from 60-90 minute rides to all-out sprints and using it in a variety of workouts. I've decided to break this little review into 3 sections that I can directly compare to other brands.

Firstly, Appearance: Looking at the SMAI Air Bike, it looks like most other bikes of its style. I love the colours, but that's just a personal preference. The only real notable difference is the damper lever is bigger than most other brands I've used, and the SMAI bike has a wind guard…. Besides that, appearance is just about identical…

Secondly, Comfort: Again, comparing comfort from other brands, the SMAI Air Bike feels nearly exactly the same. The wind guard certainly makes early morning rides in winter more comfortable, and I think that the seat is slightly bigger and I find it a little more comfortable on longer rides (30 minutes+) than other brands I've used.

Lastly, Functionality: The most important feature. So, I use this bike A LOT, and it does the job perfectly. I'm yet to have an issue with the functionality of the monitor or any moving parts. I stated earlier that the damper lever is larger on the SMAI Air Bike than other bikes I've used, and this certainly makes it a little more functional during interval sessions where you might want to alternate between damper levels. SUPER convenient when you're soaking in sweat and your heart rate is 170……
GREAT FIT IN MY GARAGE, AND I USE IT AT LEAST 4 TIMES A WEEK
Now… So many people have asked me about this bike. I feel I covered most things in this, but a few other notable things I would like to mention.

1 - The SMAI Air Bike's monitor is definitely different. You couldn't compare your 1000m/ time to other brands. Just use the bike. Have your numbers and know that this is a computer.

2 - The SMAI Air Bike is slightly different, so don't expect a replica of any other bike. This bike is unique and definitely has its own feel.

3 - The only bad word I could say about the SMAI Air Bike is the computer does take a minute to catch up when you're going full bickie, and I think it's slightly louder than other brands I've used. I think this is because of the wind guard… A trade-off I'd happily take 9/10 times…

In closing, I love my SMAI Air Bike. Great fit in my garage gym, and I use it at least 4 times a week. No complaints here.
SHOP JAKES HOME GYM SETUP