Prospa Pay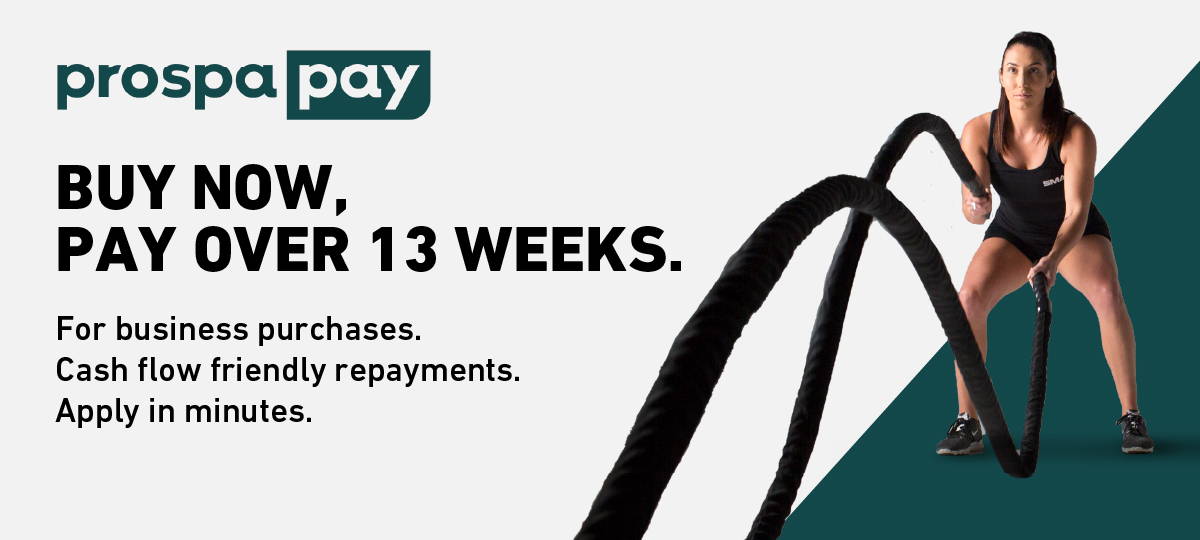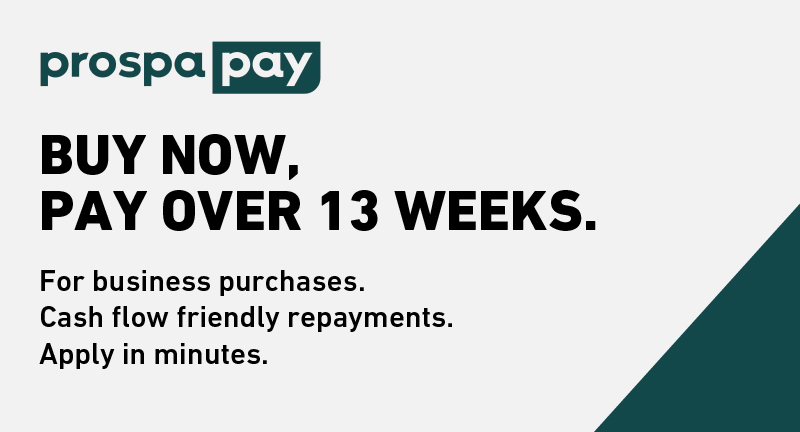 PROSPA PAY UPDATE: TEMPORARILY UNAVAILABLE
We are experiencing high demand. In order to maintain service and dispatch times, we are currently unable to process orders via Prospa Pay. We apologise for any inconvenience this may cause. A number of other payment options remain available to our customers in the checkout, including other pay in installment options.


Buy Now. Use now.
Pay Later with no interest ever.
We accept ProspaPay, the interest free way to get what
you need for your business, when you need it, in a cash
flow friendly way.
Choose Prospa Pay as a payment method



HOW DOES IT WORK
Get the equipment you need now and divide the payments into even weekly amounts. All with absolutely no interest.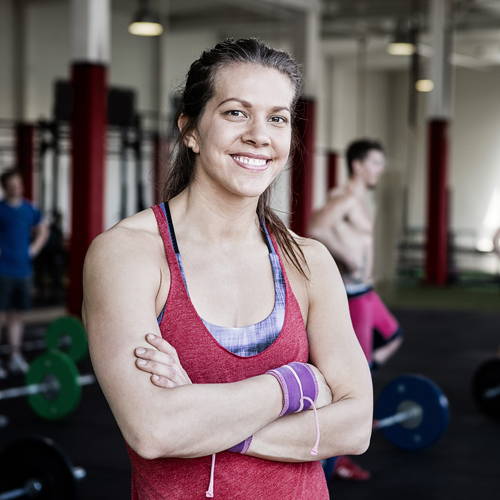 Meet Sarah
Sarah, owner of a Crossfit Box, needed 5 Air Bikes to keep up with the demand of her growing classes. Paying the costs over 3 months fit in with her cash flow.
Upfront Costs: $5,495
Term: 3 months (13 weeks)
With Prospa Pay: $422.70 per week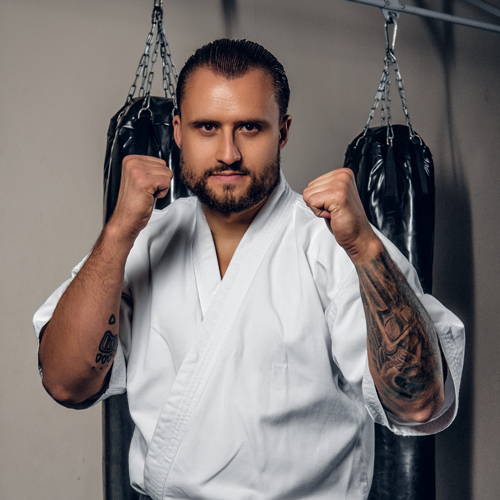 Meet Ali
Ali, the owner of a Karate Club, is in desperate need to update the old, worn out jigsaw flooring. Prospa Pay helped him get the flooring he needed, so that he could continue to run his club without affecting his cash flow.
Upfront Costs: $3,080
Term: 3 months (13 weeks)
With Prospa Pay: $236.93 per week
Meet Amy
Amy, the owner of a Boxing Gym, wanted to add a strength training area for her members. With Prospa Pay, she was able to hold onto her cash flow, and also draw in new members with the extra facilities.
Upfront Costs: $10,000
Term: 3 months (13 weeks)
With Prospa Pay: $769.24 per week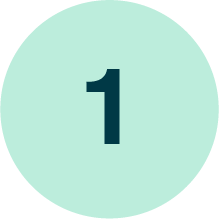 Buy what you want.
Select ProspaPay as your payment method.
Apply in minutes.
Fast online application, with instant decision.
ProspaPay pays SMAI.
Receive your purchase when it suits you.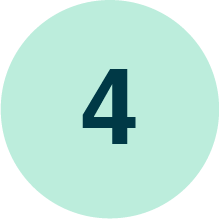 Pay 13 fixed weekly repayments.
No interest ever.
Simply checkout with ProspaPay
OR
Apply for a ProspaPay account first below, you will be provided with a limit if approved. Make sure you have your driver's license, ABN and bank details on hand.
Eligibility criteria: ABN holder, 6 months trading history, be
on the Prospa approved industry list