Radical Fitness UBound

Get your license for 3 months, on us!
Get 3 months free licensing of Radical Fitness Ubound program.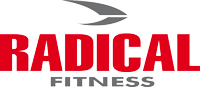 Group Fitness Programs that don't cost the earth.
Radical Fitness is an international company which has been in the fitness industry for more than 20 years specialising in the business of developing group fitness training programs.
Whether you are a big box gym, or smaller boutique / personal training studio, Radical Fitness programs will fit your business model.

Introducing Ubound, one of the faster growing programs around the world. UBOUND is an intense and energetic exercise program with zero impact due to the use of a small rebounder, meaning no stress on the joints. Ubound benefits the lymphatic system helping to release toxins and is very simple, effective, super fun, and an euphoric training experience .
HOW TO GET YOUR 3 MONTHS FREE LICENSING
Contact Radical Fitness now about getting your first three months license fee.
CONTACT RADICAL FITNESS