Whether you're thinking of starting or adding to a home gym, or upgrading equipment for a commercial space, the question shouldn't be "do I need bumper plates?" but rather, "What bumper plates should I get?" and this guide is here to answer that very question.
---
If you're thinking of starting a home gym, or upgrading equipment for a commercial space, the question shouldn't be "do I need bumper plates?" but rather, "what bumper plates should I get?" - this guide is here to answer that very question.

Bumper Plates, or just 'bumpers', are weight plates designed for 50mm (Olympic) barbells which you will find at almost all gyms. Comprised of an iron or steel core and thick rubber or polyurethane protective coating, they are durable and droppable (on the correct flooring).

It is important to get the right bumper plate for you, as doing so saves you from premature wear-and-tear, prevents your prized barbells from bending due to uneven landing, protects your flooring from damages, and ensures a quiet and safe drop.
If you are reading this and are unsure what a bumper plate is, or you would like to learn more, check out our 'Bumper Plates Explained' blog post!
Different types of Bumpers
The reason that there's a wide range of bumper plates is simple - different levels of athletes need different equipment. An Olympic-level athlete who is pushing for a new record will need the highest grade and accuracy with their plates, as opposed to a fitness coach purchasing bumpers for a class of varying skill and strength.
The major difference between many of the Bumper Plates on the market is the composition of their rubber coating. Many cheaper and lower-quality bumpers are manufactured using crumb rubber, a recycled rubber that detracts from the durability of the bumper. Crumb rubber is also known to be bulkier and provide significant bounce - not ideal in most cases.
Higher quality bumper plates will most often be manufactured with High-Density Virgin Rubber, a highly durable and dense rubber that makes the bumpers slimmer and provides a 'dead-blow' (minimal bounce) effect when dropped. The slim profile of these bumpers allows for greater versatility when stacking the barbell, and the 'dead-blow' effect prevents damage to gym flooring and the barbell and ensures the safety of the lifter.
At SMAI we recommend using bumpers made of High-Density Virgin Rubber as, after 35 years in business, we have found these to be the safest, most durable, and all-round best quality material for standard bumper plates.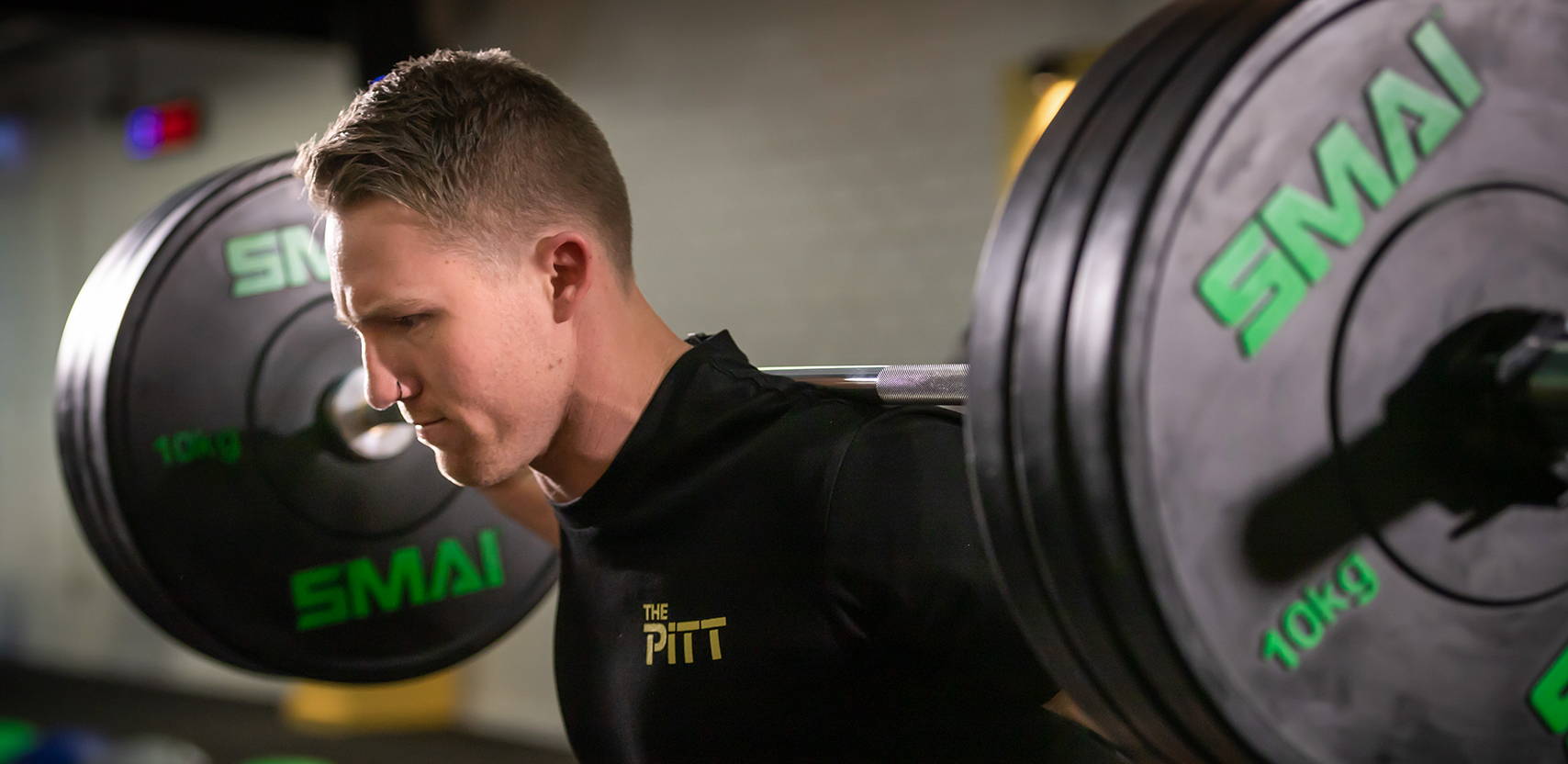 SMAI BUMPER PLATES
At SMAI we've spent years perfecting our Bumper Plate's to provide the best equipment to athletes across all levels of training. Our Standard Bumpers are manufactured using High Density Virgin Rubber that has been vulcanized to further increase the plates strength and durability. To ensure they will last under commercial use, each plate variant has been drop tested 5,000 times from a height of 2 meters.
For a more premium option, SMAI offers its range of Elite Pro Polyurethane Bumper Plates, which are by far the highest quality bumper plates available. These plates boast a range of quality improvements over our standard bumpers that will appeal to more serious lifters and commercial gym owners looking for the perfect long term investment.
Also, to remain consistent, our HD and Elite Pro plates are sized and color coded to fit the specifications provided by the International Weightlifting Federation.
Standard - Training Bumper plates
These are the tried-and-true weight plates for both home gyms and commercial spaces. Usually seen in a matte or glossy black finish, the popularity of these plates stems from their likeliness to competition plates in size and weight, but without the cost.
As the go-to bumper for most people, high-quality standard plates must be durable, versatile, and safe, as they will be commonly used by beginner lifters and in commercial spaces. When purchasing standard plates, experienced lifters will often look for plates with a lower bounce and low weight variance.
Even for a standard/training plate, SMAI HD bumpers sport high quality competitive level specs which is why they can be seen in gyms all over Australia.
Specifications:
Insert: Stainless Steel

Vulcanized high density Virgin Rubber

Variance of +/- 1% of claimed weight

Shore A Durometer Rating: 88 (Minimal bounce)

Collar Opening: 50.6mm

Odourless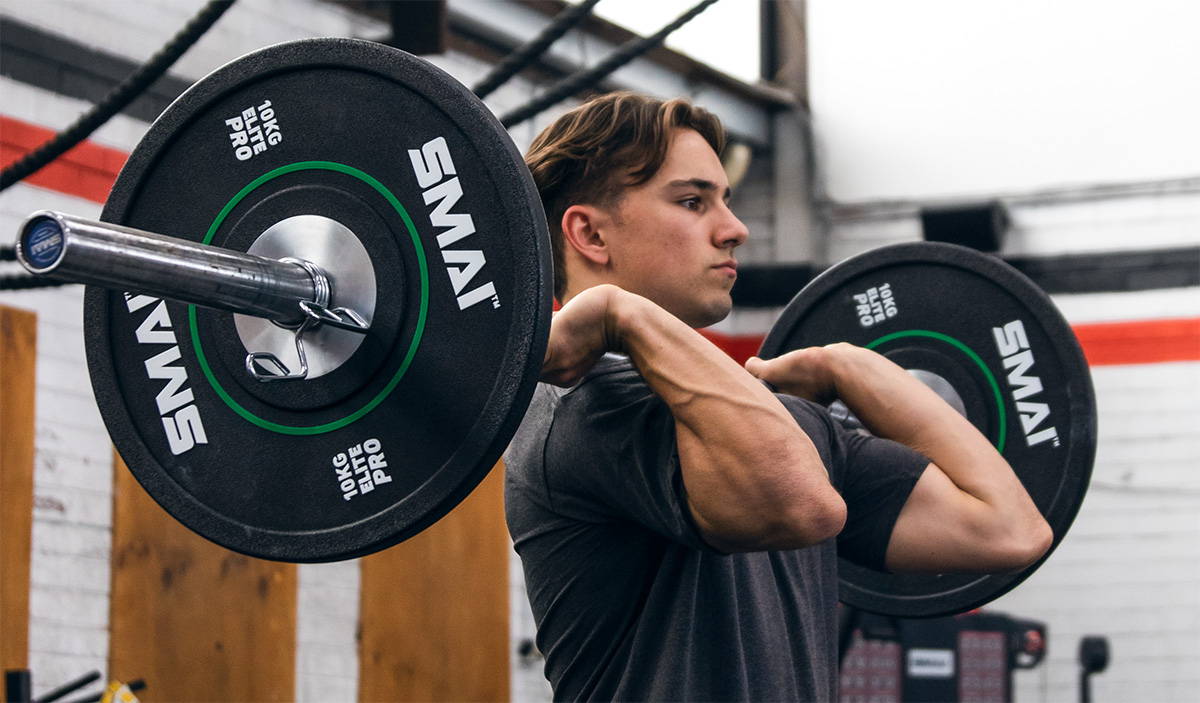 ELITE PRO - POLYURETHANE BUMPER PLATES
Given the name, the Elite Pro bumpers are for those looking for a premium plate that will last. Polyurethane Bumper Plates are quickly becoming the ideal investment for home gyms and commercial spaces due to their substantial benefits over traditional Rubber Bumpers.
These plates have been designed and manufactured for extreme durability, dead bounce safety, and modern gym aesthetics. Compared to rubber, polyurethane has a higher density and durometer rating (90), which means it has superior impact resistance, which generates an ideal 'dead bounce' on suitable flooring.
Compared to standard plates, SMAI Elite Pro plates are a greater long-term investment as they will maintain their condition. Unlike rubber, which easily scuffs on flooring and leaves handprints and chalk markings, polyurethane continues to look vibrant for years due to its resistance to markings and abrasions.

Specifications:
140mm Chrome Insert

Collar Opening: 54mm

Plate Diameter: 450mm

Shore A Durometer Rating: 90 (Dead Bounce)

Weight Tolerance +/- 1% of claimed weight

Odourless

IWF Standardized colour pallete

3D Features molded from Polyurethane
Specifications:
5kg: 20mm (White)

10kg: 28mm (Green)

15kg: 34mm (Yellow)

20kg: 38mm (Blue)

25kg: 52mm (Red)
5kg Bumper plates
Similar to a fractional or a technique plate (see below), SMAI 5kg Bumper Plates can be used to incrementally add weight or practice technique when lifting. Even though they weigh much less than the previous bumpers, they are still a full-sized bumper plate in diameter.

Most people will claim that it's hard to find a high-quality 5kg bumper plate that does not break within the first year. SMAI have spent years finding the right formula between quality and price, to ensure we have the best 5kg plate on offer.
Specifications:
Insert: Manufactured steel

Material: High-Quality Rubber

Tolerance – 1% claimed weight

Collar Opening: 50.5mm +/- 0.2mm

Diameter: 45cm

Technique plates - 2.5kg
Technique bumper plates are designed to help perfect your form and positioning while lifting. They are perfect for beginner cross training classes, younger athletes, older lifters who may have mobility issues, and experienced lifters practising technique. These plates are highly durable as they are likely to take a beating.
Specifications:
Made from super durable high-grade polyurethane

Diameter: 450mm

Collar opening: 50.4mm

Pro technique plates
Pro Technique plates are designed to best replicate the feel of regular bumpers in terms of size (diameter and width) and positioning, but without the added weight. These plates are perfect for those wishing to master their form. They are designed specifically for technique training and being dropped repeatedly from overhead.
Specifications:
Diameter: 450mm

Collar Opening: 50.4mm

Plate Thickness: 80mm
Available in 2.5kg and 5kg.

Fractional plates
Fractional plates allow lifters to increase weights by smaller increments, also known as micro-loading. They are perfect for smaller, controlled movements such as arms or shoulders, or to add on a few extra kilos to your next deadlift PB.
Specifications:
Made from: Machined Steel

Weight Tolerance +/- 10 grams
Available in 1.25kg and 2.5kg
What's next?
If you are still unsure what bumpers will suit you, check out our 'Bumper Plates Explained' blog post, or contact us and we will be more than happy advise you on the best Bumper Plates to suit your needs!
Buying from SMAI
Recently celebrating 35-years in business, SMAI is an Australian owned company with a quality-first approach. We strive to provide the best customer experience and always listen to all feedback so we may continually improve.
Our normal dispatch time is 1-2 business days with estimated delivery between 1-6 business days to major cities in Australia.
We also offer VIP pricing for wholesale customers, see Trade Pass for more information.