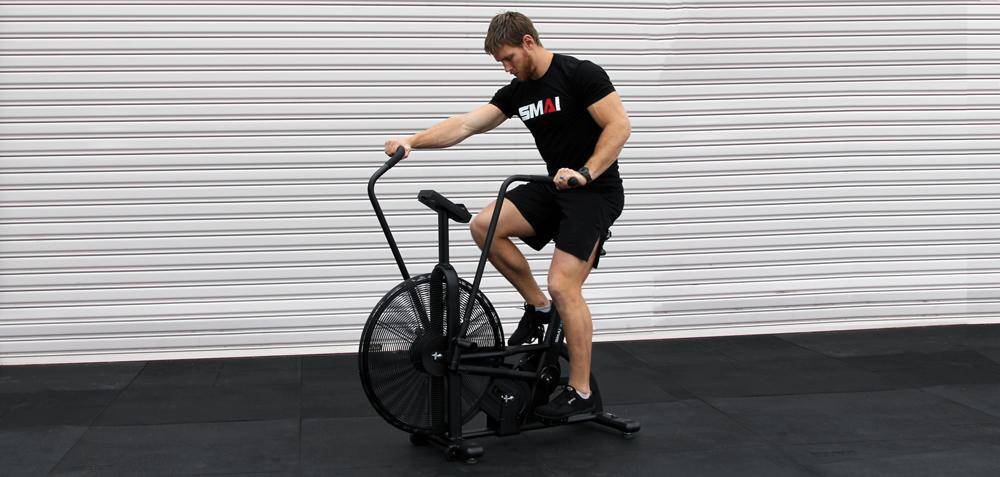 Training Applications  
Firstly it's useful to note that workouts on the AirFit Bike do NOT always have to be brutal and in fact it would be much more beneficial to gradually increase volume and intensity over several weeks (the same way you would with running/barbell work etc). For the greatest training effect they should be used as part of a carefully thought out session. Let's now talk about energy systems…
1. Aerobic Training
Long duration, low intensity and a whole lot of oxygen. Your body's aerobic capacity forms the foundation of your fitness and directly affects all other energy systems as it improves your ability to uptake and utilise oxygen. Focus in these sessions should be on relaxed breathing and controlling your Heart rate…it also helps to have a good workout playlist…they can be long sessions.
Example AirFit Bike session:
6Rds (continuous)
-2mins at 40rpm
-2mins at 50rpm
-2mins at 60rpm
(Nil rest between sets, 36mins total)
  2. Anaerobic Alactic
Very short duration, very fast and pretty much no oxygen (so the opposite of aerobic training). Our Anaerobic Alactic system is our most powerful and fastest system and requires no oxygen, but only lasts for about 10-15s. Improving this system will allow you to quickly recruit and use speed and power for short bursts and is essential in all sports. Focus here should be on high intensity and long rest breaks (passive or active) to allow for proper recovery.
Example AirFit Bike session:
10Rds
10s SPRINT, rest 110s
(20mins total)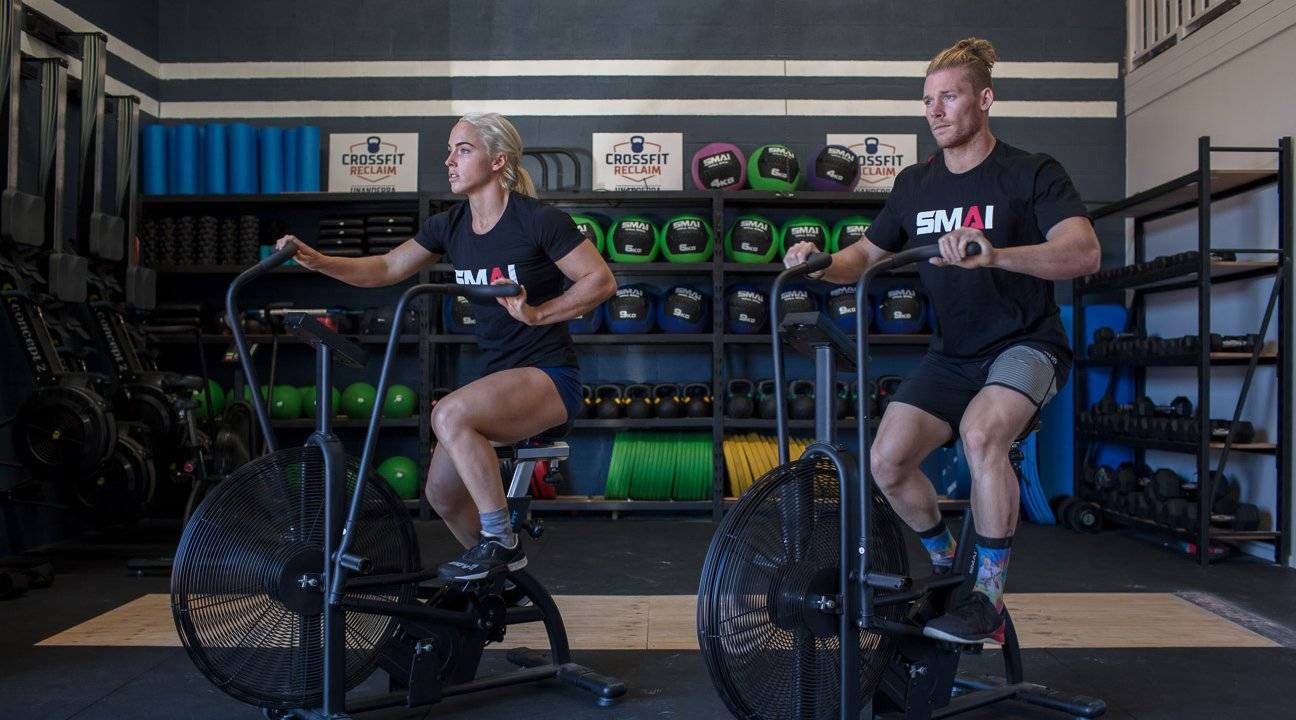 3. Anaerobic Lactic
Think moderate duration (probably longer then you want it to be), high intensity and a whole lot of lactic acid and in the case of the AirFit; very heavy arms and legs. Training this system can drastically improve your ability to tolerate higher intensities for longer periods and is what we commonly associate training on the AirFit Bike with. Focus in these sessions on working at high percentages of your maximum (but not all out) for extended periods of time, whilst ignoring the fact that your limbs are falling off. We've all heard the quote "learn to be comfortable with the uncomfortable"…a very fitting statement for this type of training and the SMAI AirFit bike 2.0 is a perfect tool for it.
Example AirFit Bike session:
Week 1*:
3Rds
4 x 30s FAST: 60s EASY/REST
(Rest 3mins between Rds, 24mins total)
  Week 2*:
4Rds
3 x 40s FAST: 80s EASY/REST
(Rest 3mins between Rds, 33mins total)
*These are examples of progressions as it is important with training this system to gradually increase training load to get the most out of it
Bruce Smith-Wright
Exercise Physiologist
Athletic Development Coach