ideal for all types
of combat use
This mat is ideal for all types of groundwork and also for areas in which safety is required, including childcare centres, and has been tested to a critical fall height of 1.3m and to all European and American standards. The SMAI Octagon Mats will allow you to create angles and shapes on your floor. Create distinct fight areas in diagonal shapes, lines, octagons & more!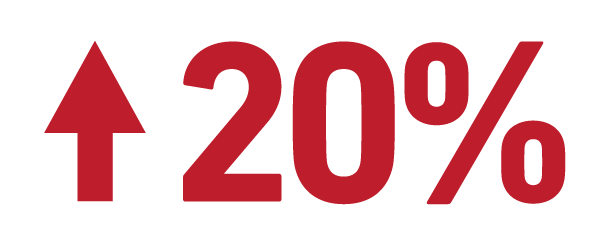 denser than other manufacturers
Rated at 110kg/m3 and hardness of 50-55 degrees for maximum durability and safety.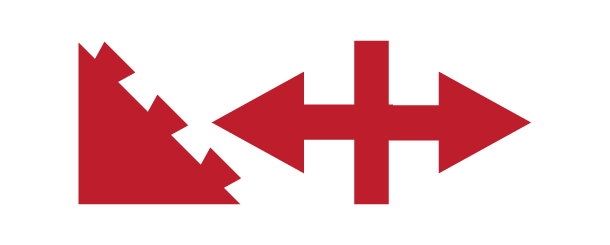 flexible, elastic and no-tear teeth
Passing the impact test of EN1177 with flying colours for its flexibility and elasticity.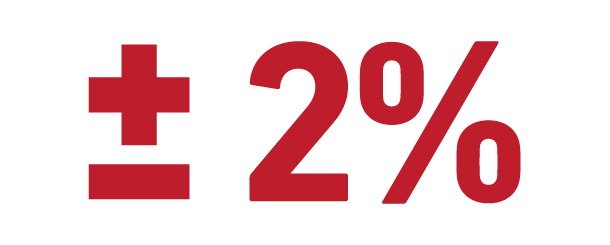 WIDTH TOLERANCE FOR BEST PRECISION
Our machines are double the size of other manufacturers ensuring precise and consistent width and thickness.
MADE IN TAIWAN
Taiwan are the leaders in EVA Jigsaw Mat quality and testing control.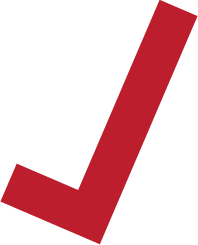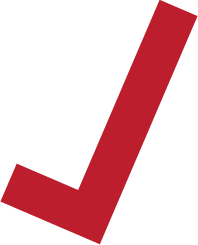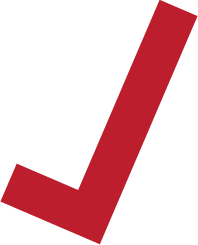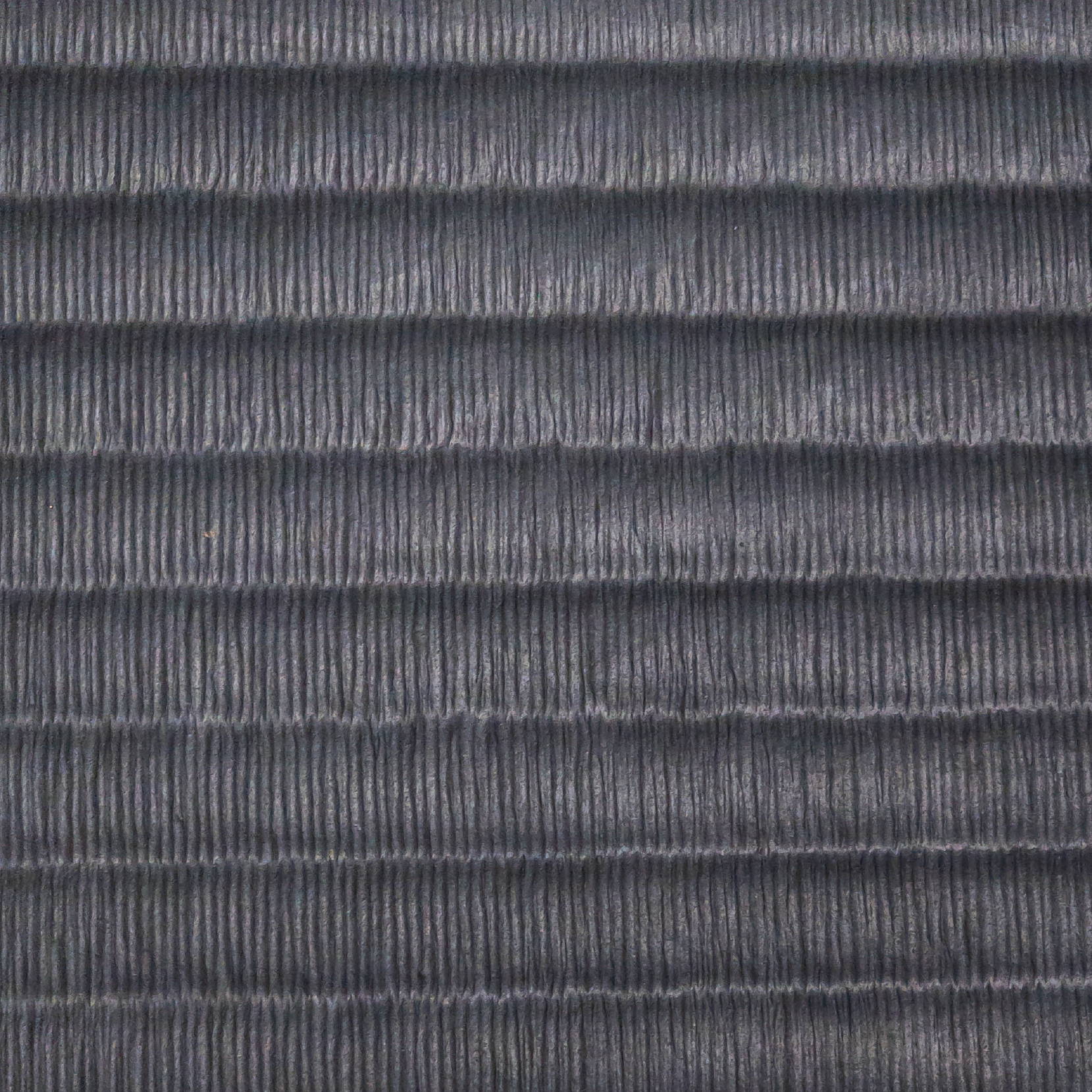 MAXIMUM GRIP
The Tatami finish is non-abrasive, ensuring it is ideal for all ground work.
AVAILABLE COLOURS
The reversible feature allows for individual colour combinations to be easily changed by simply flipping a mat on the spot.

---
CERTIFIED HARDNESS
Shore A hardness is used as a measure of hardness in polymers, elastomers and rubbers.
Too SOFT & not durable
Mats with a shore rating below 50 are too soft for combat and stand-up training. Their low shore rating and softness means that the jigsaw teeth are more likely to tear and break, making them a poor choice if you want a long-lasting and durable option.

SAFE & DURABLE
All SMAI mats have a shore rating of between 50 - 55 degrees this means that they are perfectly balanced between safety and durability, as all things should be. Mats in this range are more durable than softer mats (below 50) and are safer than the harder mats (above 55).
Too Hard & UNSAFE
A shore rating of 55 and above are too hard for safe combat training. Their hardness reduces impact absorption and increases the likelihood of injury
FITTING
This mat is fully reversible, meaning that if you wish to flip a mat over you do not need to flip the entire matted area over as well.
COMPATIBILITY
Please note that this mat will only work with the SMAI 30mm mats, which are reversible in colour and will not fit with other brands.
---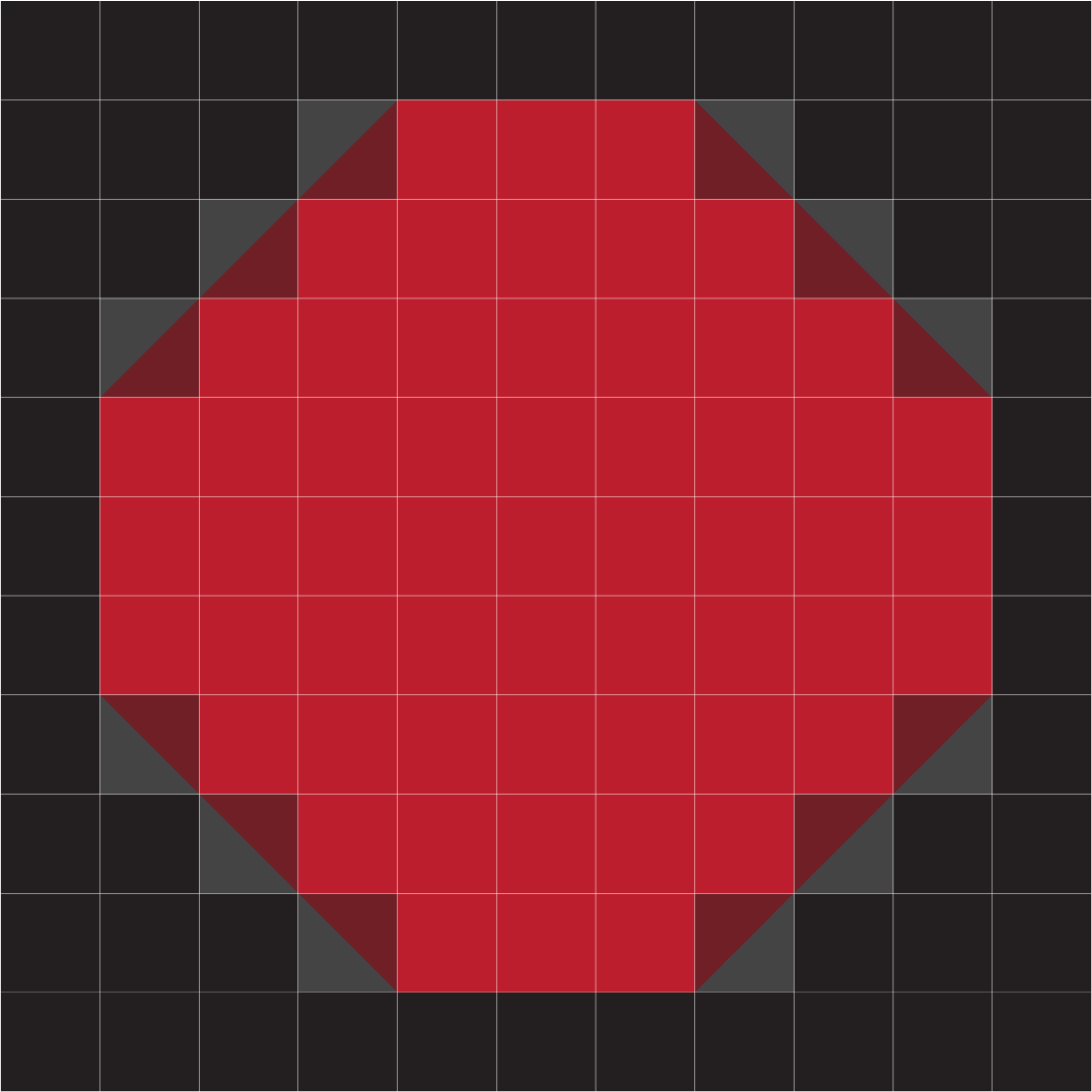 FIGHT AREA: 9m X 9M
Total Mat Area: 11M X 11M
Diagonal mats required: 24 (12 sets)
FULL SIZED MATS REQUIRED: 109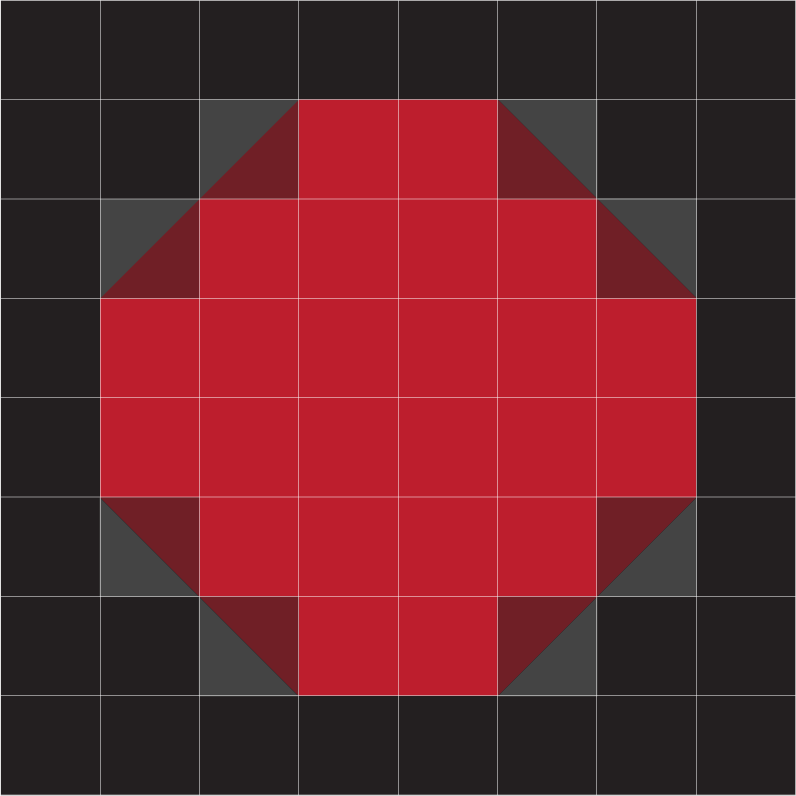 FIGHT AREA: 6m X 6M
Total Mat Area: 8M X 8M
Diagonal mats required: 16 (8 sets)
FULL SIZED MATS REQUIRED: 56
IMPORTANT: Note that EVA mats may shrink and expand over time so if you are thinking of adding this to mats which are over 6 months old check the sizing of your existing mats for distortion prior to ordering - as mats that have expanded may no longer be exactly compatible and may cause gaps or spacing to occur between connections.
Product note: all EVA mats are subject to contraction and expansion in extreme temperatures. For example, in tropical areas, and in warehouses that are prone to overheating. To minimize the degree of variance in such conditions, we recommend choosing the 3cm or 4cm mats.
There is a protective coating used for transportation and storage purposes on our EVA mats. This will not affect the quality of the mats, rather prevent any issues during the time period it is held. This will dissipate over time however, we recommend if you wish to clean mats prior to use, to please use warm water and a damp mop/cloth using a PH neutral disinfectant.
Weight: 2.8kg
Size: 1m x 1m
Composition: EVA (Closed Cell Foam)
Fitting: reversible
Color: Red/Blue or Red/Black
Density: 50 degrees Shore A
Finish: Tatami Finish
Country of Origin: Taiwan
1 x Left and 1 x right part sold as a set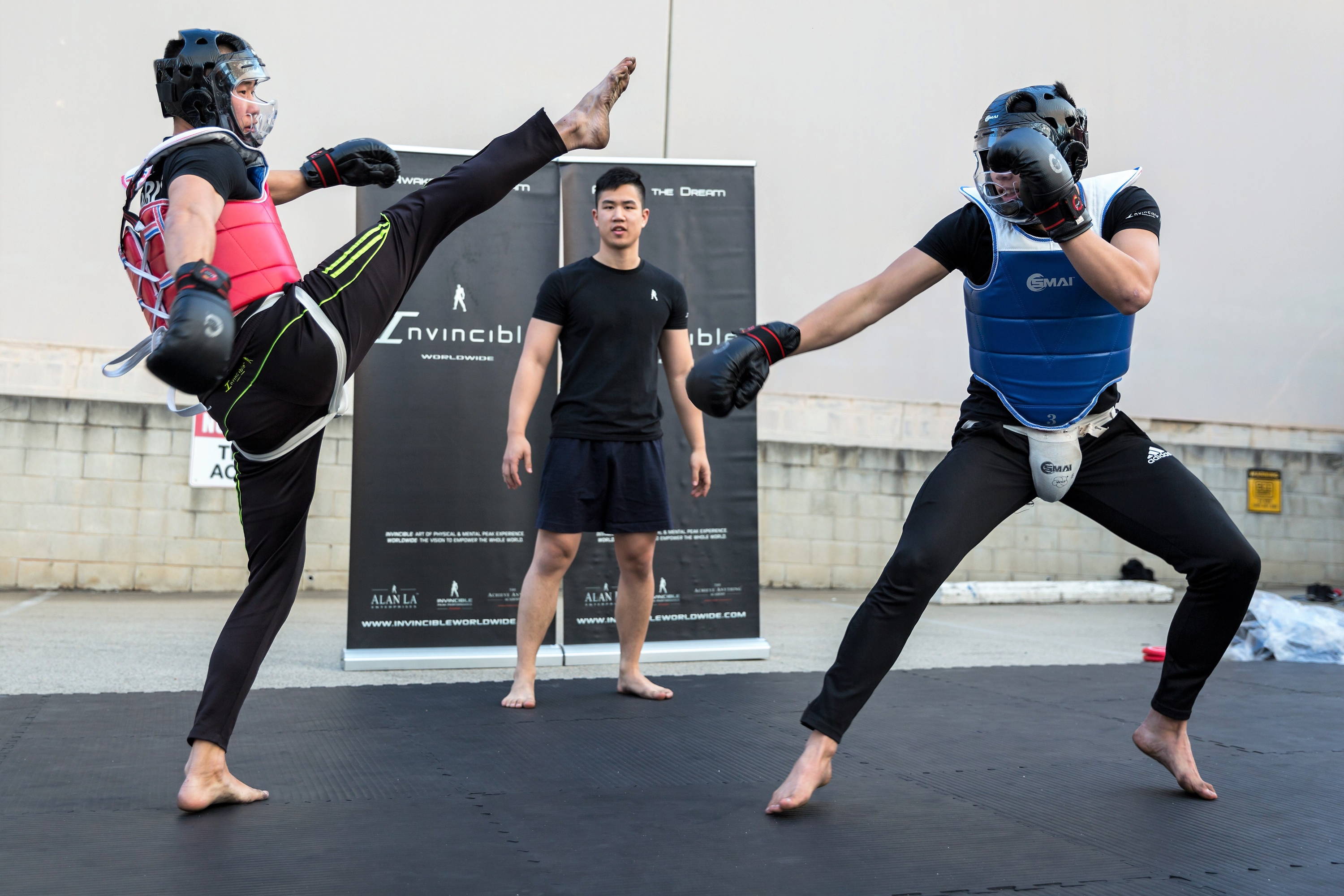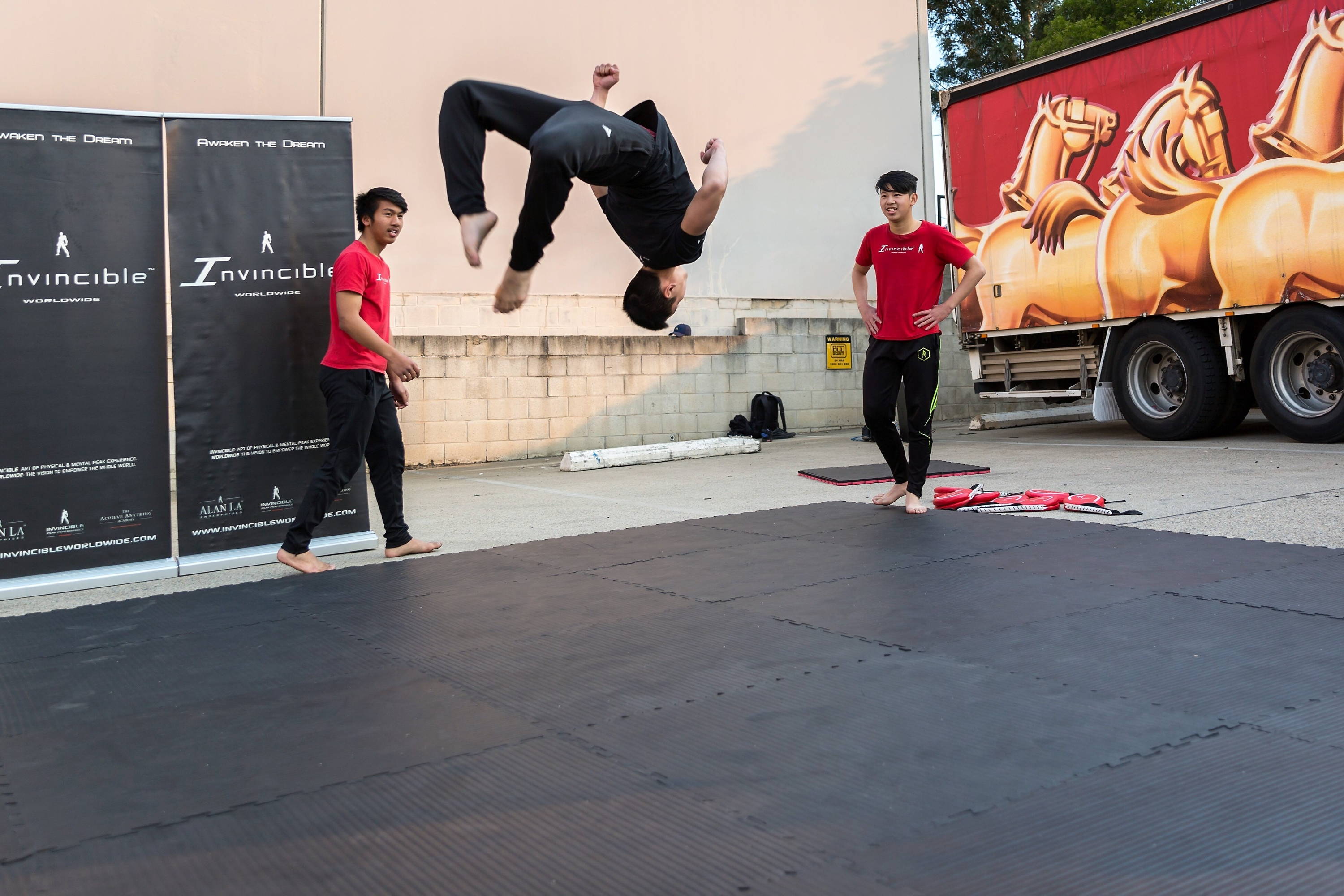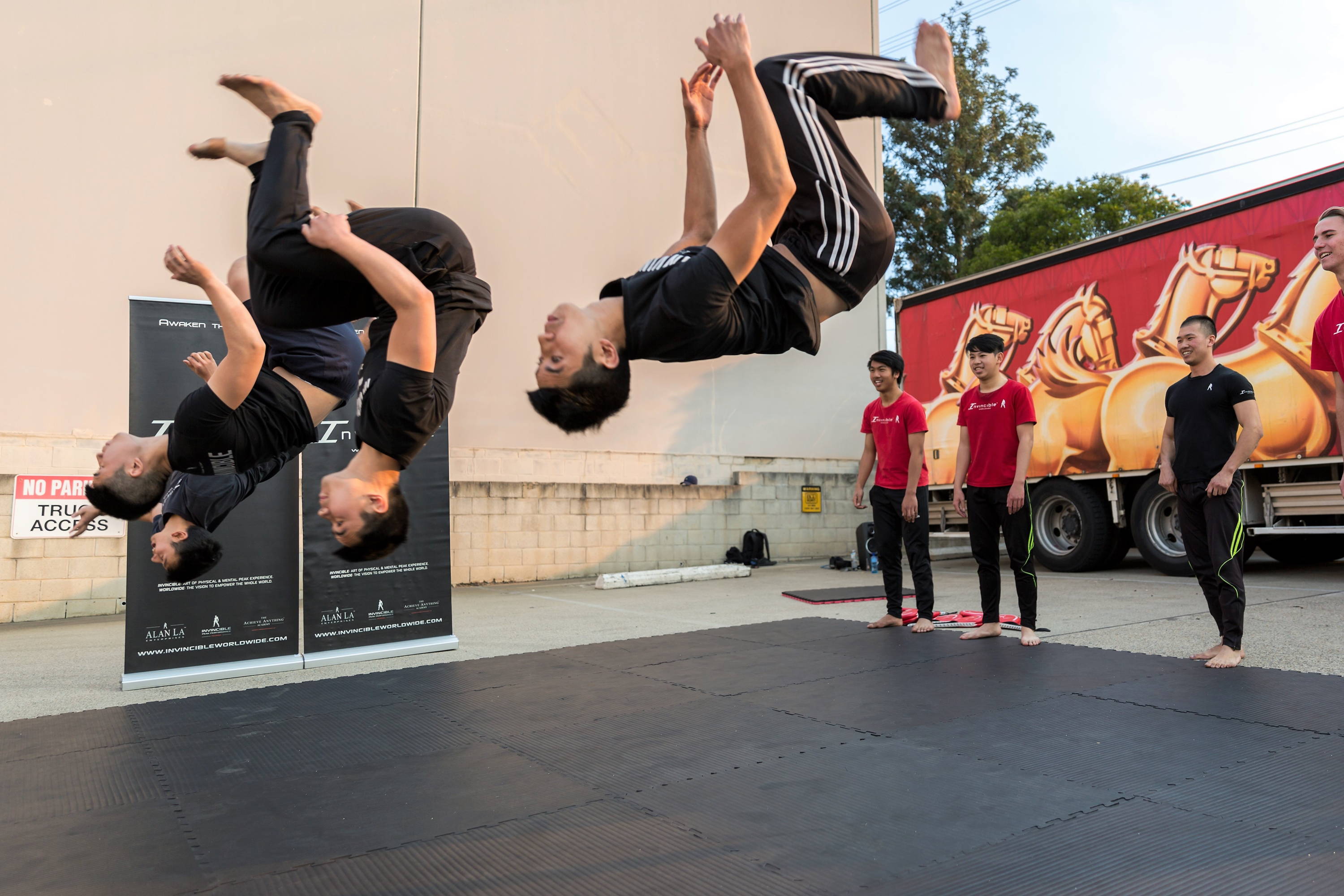 "When considering flooring for our training facility, we look for quality products for our valued members. We look for comfort, safety and ease of movements. These mats from SMAI are fantastic, because they are non-absorbent, chemical resistant and easy to clean. The 3cm impact-absorbing foam material is soft, thick and are great for our students to safely learn their tricks. It's perfect for our us to work on extreme martial arts and tricking, because they are not too soft that you don't get a strong take-off, yet not too hard that a wrong landing can cause injury. Highly recommended!"
ALAN LA
Founder & CEO of Invincible Worldwide
DISPATCH & DELIVERY - LATEST UPDATE

 5

TH JULY 2022
NSW - FLOODING - 5TH JULY 2022
Expect continued delays due to flooding. 
Please be aware that major flooding in NSW is impacting deliveries. Expect delays. 


Our team are doing everything in our control to have orders delivered. Our staff appreciate your kindness and understanding when making enquiries. 
-----------------------
Pickups: We currently offer daily pickups at selected times from our warehouse in Wollongong, NSW. Please place your order online and select your pick up time at checkout. Please do not come before your allocated pickup time. This ensures safe social distancing measures. 
Shipping Costs: Calculated during checkout, taking into calculation the quantity of items ordered, the weight, and the dimensions.
Dispatch: 1-2 business days from our warehouse. However if we experience a sudden surge in orders, then dispatch may be delayed by another couple of days. Tracking confirmation will be provided by email.
Delivery: All orders are dispatched from Wollongong, NSW. We use Star Track for satchels under 5kg. We use Toll Priority & Hunter Express for loose cartons and pallets. This will take 1-6 days to major cities across Australia, depending on your location. Regional and rural areas may take longer as 3rd party contractors may be engaged for the delivery. Please note that 95% of deliveries are completed on time. Your delivery may be delayed due to unexpected volume increases or other delays outside of our control.
For larger items or multiple pallets, we use the Main Freight Express service which may take 1-2 days longer, depending on your location.
Authority to Leave (ATL):  All carriers are now defaulting deliveries to authority to leave (ATL) where possible and will not be requesting a physical signature from the customer/receiver. If the delivery address is unattended and the driver considers there to be a safe area to leave the goods, Authority To Leave will be followed and no name obtained. Once the goods are left in a safe area, delivery drivers will do their best to make a note of the location or take a picture as proof of delivery.
What if the goods are of a high value or Authority to Leave isn't possible?
For a pallet load to residential address or for high volume orders we may send with Main Freight Express who will call prior to delivery to arrange a suitable time.
For businesses: if your business is not open Monday to Friday 9am-5pm you can also add a neighbouring business that is open during this hours that may be able to receive delivery on your behalf. Alternatively, you can send to a residential address where there may be somewhere safer to leave unattended.
For residential: please specify somewhere safe to leave delivery (e.g. front door, side gate), or alternatively a friend or family member's address who is home all day (WFH) or have a safer place to leave unattended.
Transit Insurance: You need to sign for your goods on delivery in order to be covered by insurance for any theft, damage or loss to your goods during transit. Where written authority has been provided to deliver without signature, any insurance cover will be voided.
Delays: We always try to ensure that your order is delivered in a prompt and timely manner, however, factors outside our control may cause delays. SMAI is not liable for any loss that may occur as a result of such delays.
View full shipping & delivery information here.
GENERAL WARRANTY
All products sold by SMAI have a manufacturing warranty that covers the structural integrity of the product, and so long as the equipment is fit for its intended purpose (this excludes clearance items). If your product turns out to be faulty or damaged, SMAI will repair, replace or refund the item; unless (but not limited to):
The product has not been used for its original intended purpose
Normal wear and tear
Cosmetic damages
Misuse
Incorrect installation/assembly
Improper storage
Poor maintenance
Outside the warranty period
Lack of proof of purchase
Unless otherwise specified on the product page there is a unique product policy, all products have a 3 month manufacturing warranty, starting from date of invoice.
Our goods come with guarantees that cannot be excluded under the Australian Consumer Law. You are entitled to a replacement or refund for a major failure and compensation for any other reasonably foreseeable loss or damage. You are also entitled to have the goods repaired or replaced if the goods fail to be of acceptable quality and the failure does not amount to a major failure.
Please be advised that it is the responsibility of the purchaser to ensure correct installation and maintenance of the products, and inform further users or clients of proper equipment usage and handling. We recommend that you conduct regular equipment audits to ensure that all your products are correctly maintained and replaced as required.