AirFit Bike 2.0
XF-AIRFIT-V2
Regular price
$1,199.00 AUD
or pay
$92.24 AUD
/ wk* over 3 months, interest-free with
*Setup and service fees apply.
Find out more
The SMAI AirFit Bike 2.0 has been carefully crafted to offer you the absolute best air resistance bike available. Designed with the finest materials for durability, it features an improved frame design and upgraded console. Featuring easy adjustment options and a new handle bar configuration the AirFit Bike 2.0 is designed to challenge the toughest athletes. With the specific ability to target your upper and lower body the air bike is the perfect addition to any space.
Key Features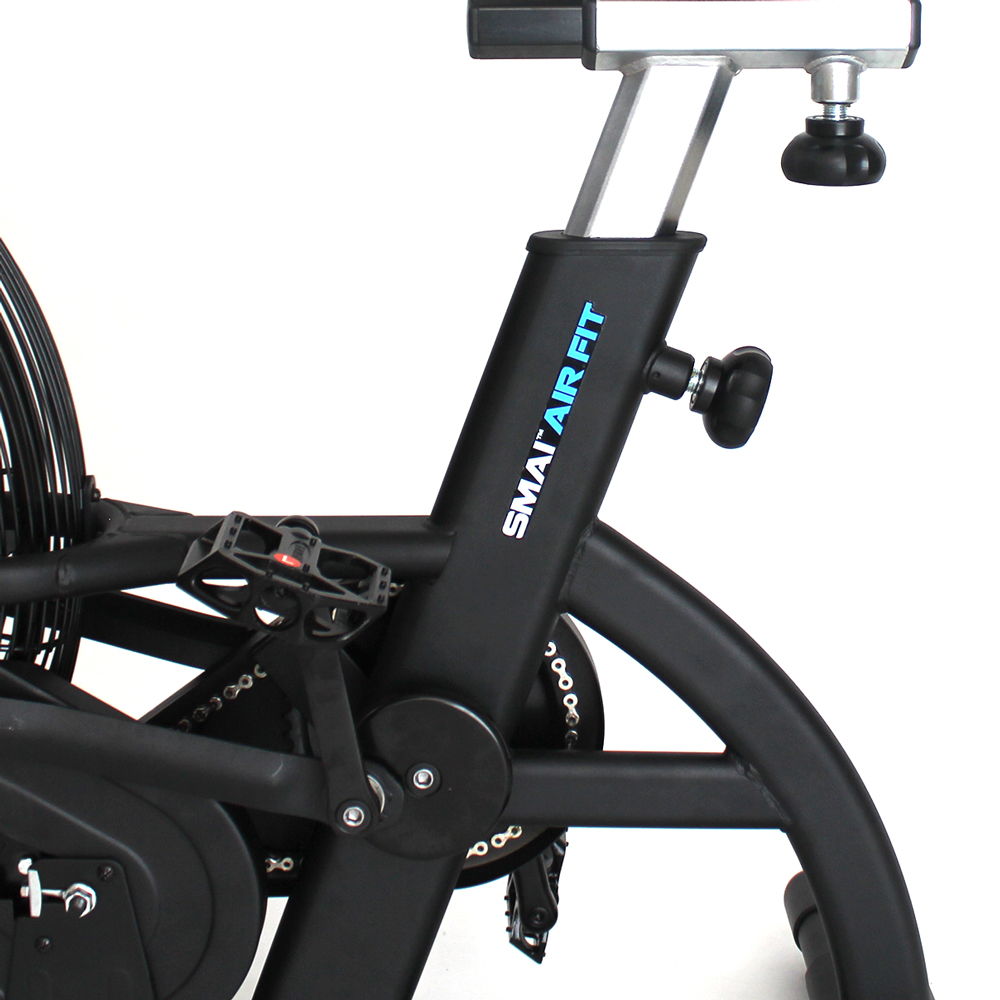 410 Chain + J6 Belt for a quieter ride and longer lifespan, with seat post sandblasted and finished with chrome plated coat for protection from sweat and rust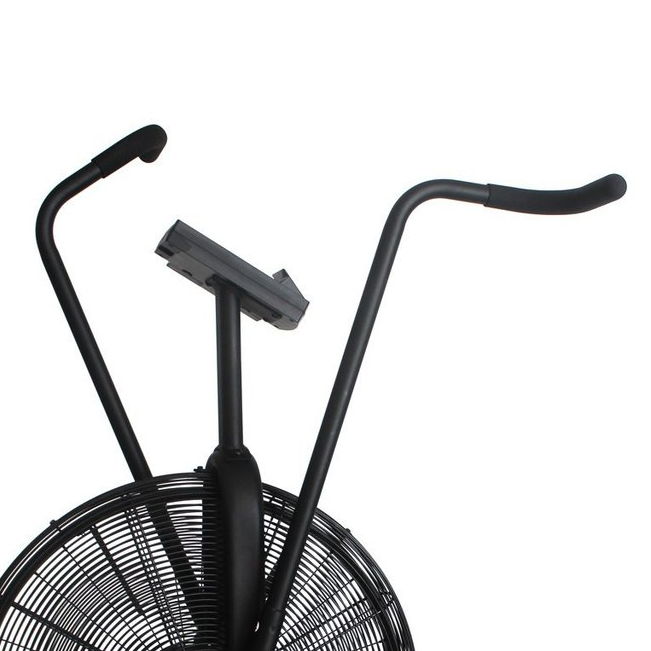 3.0mm strong handle bars and 40 x 80mm hexagonal heavy-duty frame for more stability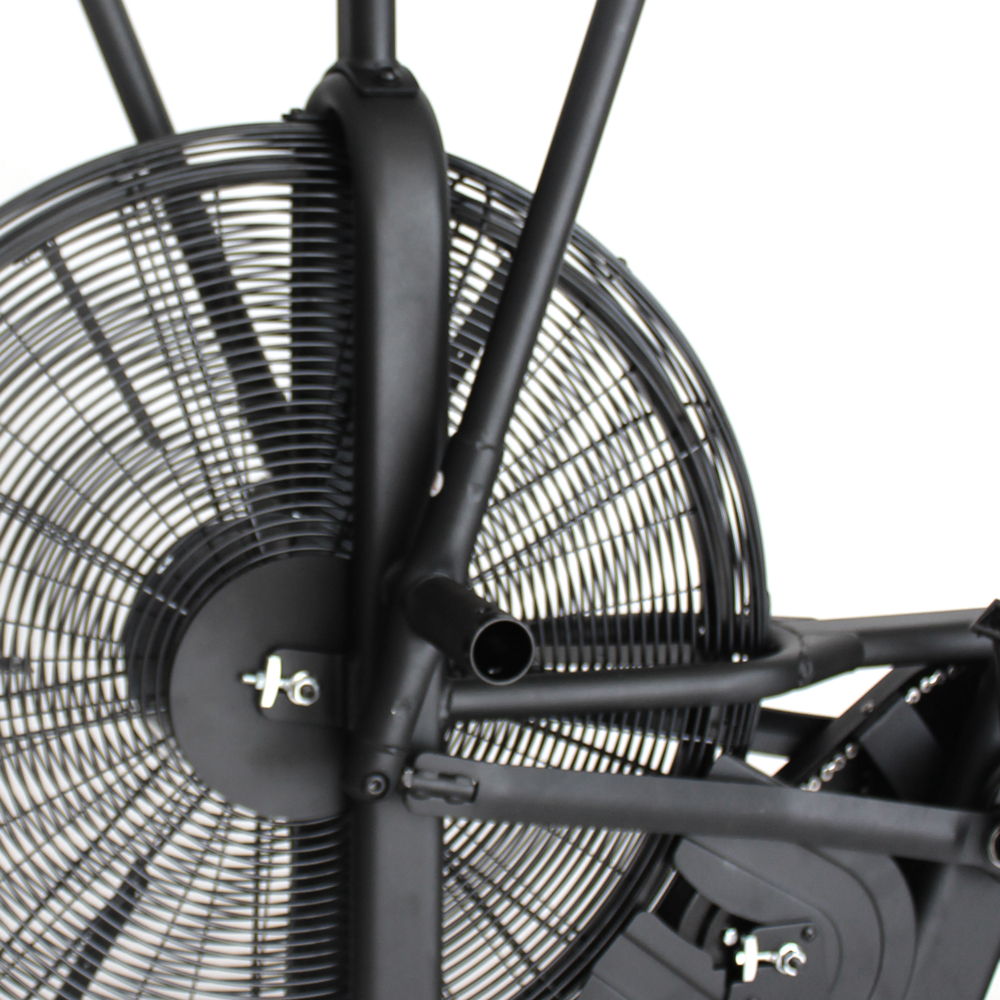 Specially engineered and tested fan blades to go faster with more resistance, with 10mm dia. (front) and 20mm dia. (rear) axles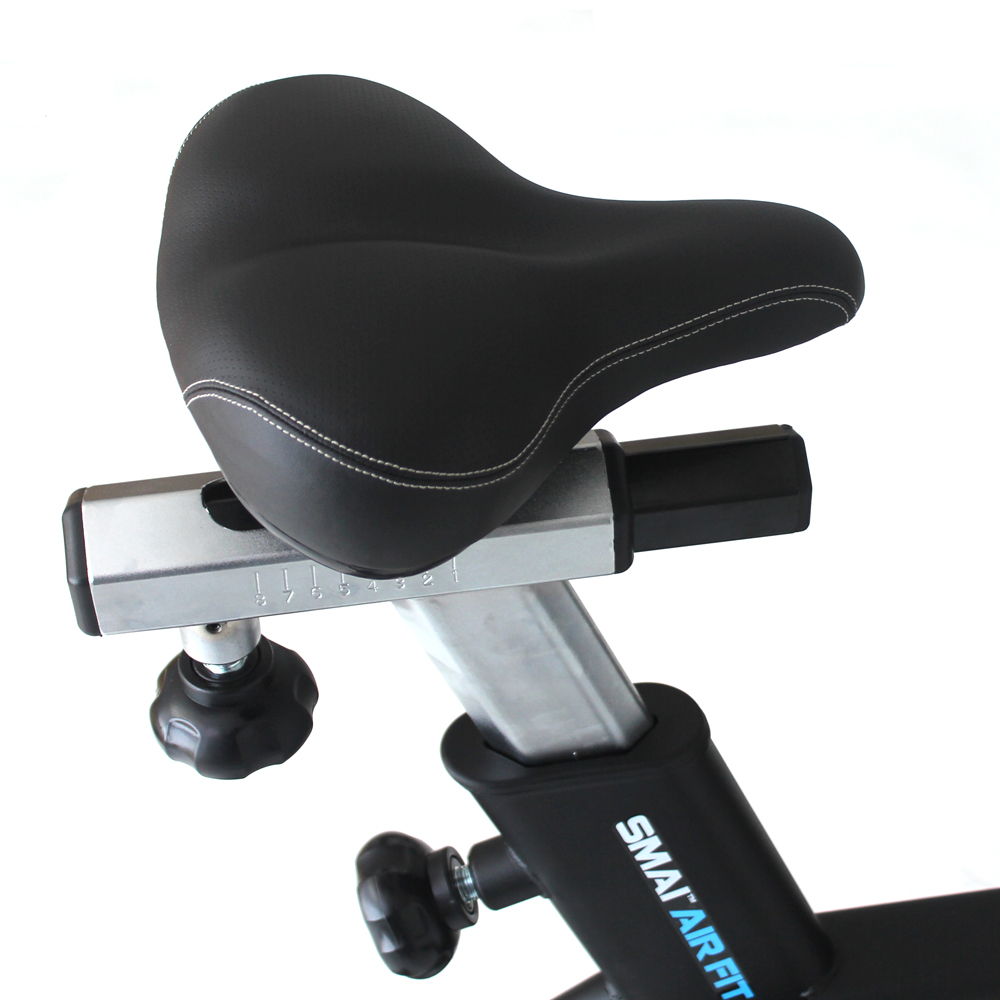 Adjustable padded seat designed for maximum comfort on long workouts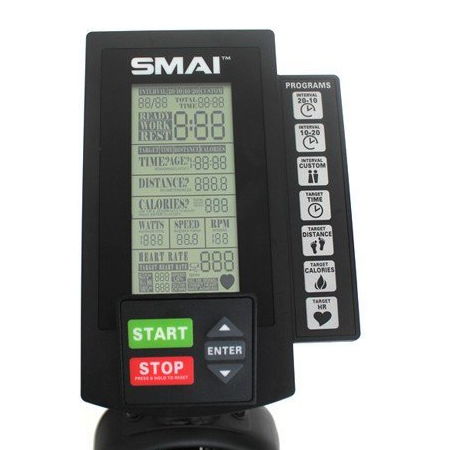 Choose your program, set your goals and measure with calorie tracking, time, distance and speed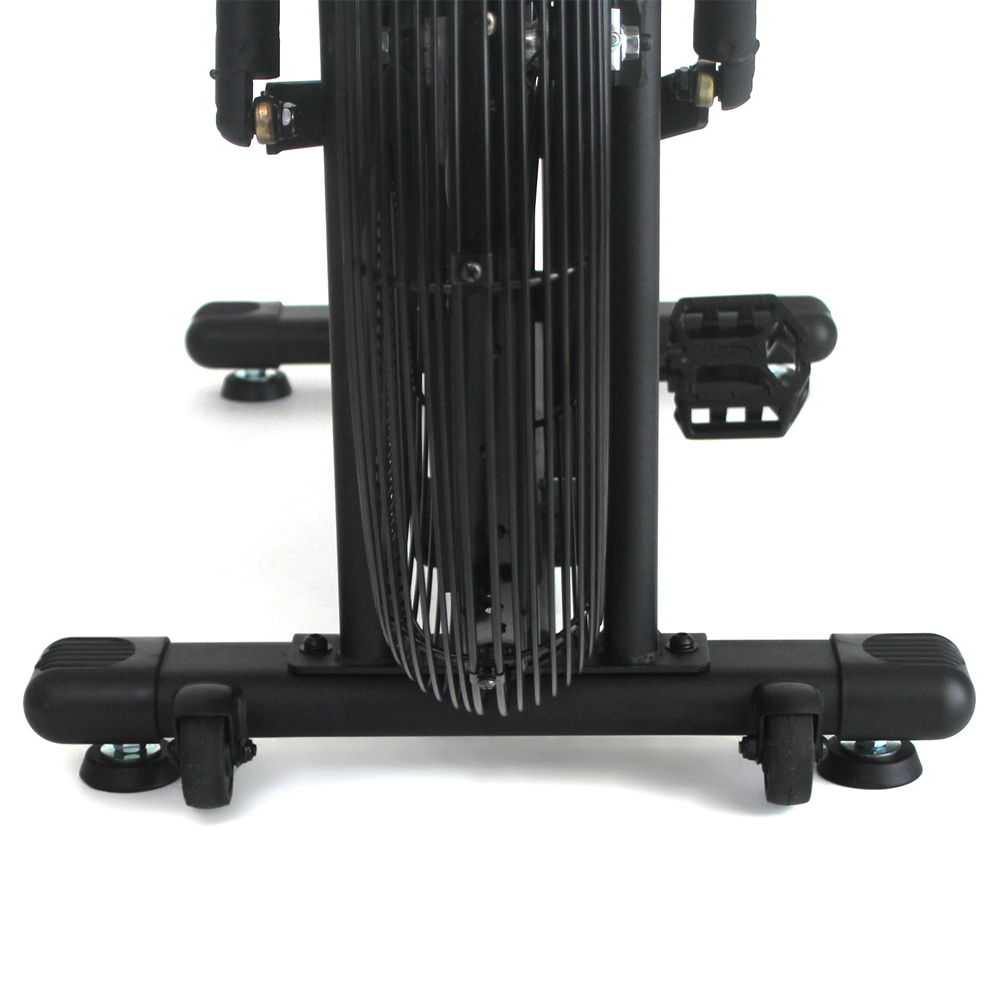 Rear wheels for easy portability and quick storage
Updated Computer Display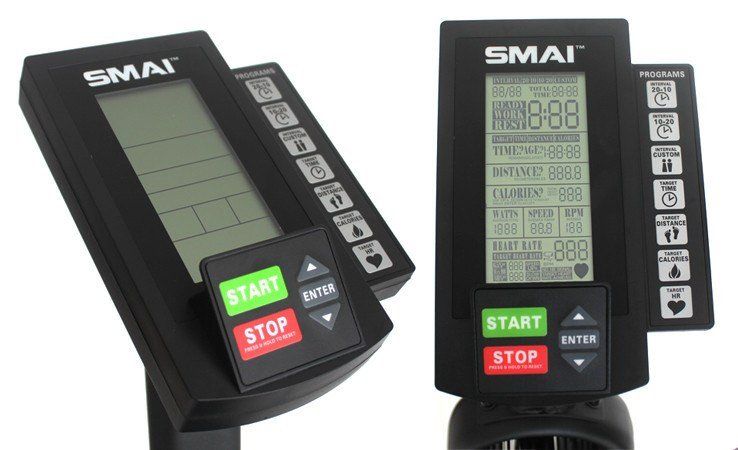 SET BY AGE
Change your settings and program based on your age
SHORTCUT KEYS
Press start for manual operation or you can choose from one of the 7 Preset programs on the right side of the console for the specific programs.
WATTS/SPEED/RPM DISPLAY
These are displayed on screen for all programs.
INTERVAL DISPLAY
Intervals will be displayed on screen along with the rest period such as: 20/10 (20 second workout /10 second rest period) 10/20 (10 second workout / 20 second rest period) or custom interval, where you select the time of your workout using the arrows and enter key along with the desired rest period.
TOTAL TIME DISPLAY
Will count up the total program run time while the larger numeric display will count the work and rest segment time. The 88/88 display shows the current interval and the total number of intervals in the program.
TARGET TIME, DISTANCE AND CALORIE DISPLAY
Programs can be set and are all displayed on the target display panel together.
STOP BUTTON
Pressing it for a second will cause a temporary pause in the desired program however holding the stop button will clear all your settings and data and take it back to a reset standby mode.
POWER SAVER
In standby mode the console will enter sleep if left for 30 seconds. Console will switch off after 1 minute of non-use.
Why Choose SMAI Air Fit Bike
Note: If your console is powering on and you are not receiving vital stats to the Console you need to check the following things prior to calling SMAI:
There needs to be a determination of whether the fault lies in the cable or the console.
Check the console and cable are correctly plugged together
Check the cable sensor (on the right side of the frame) and the Magnet (within the fan) have no more than a maximum 10mm spacing between one another
If these have been checked and the console is still not receiving information it is possible that the cord needs to be replaced.
You can test if the cable is working by testing the voltage as the Cable works at 4 OHMS
Benefits
Afterpay is an online payment service that allows you to pay for your entire order in 4 fortnightly instalments. There is no interest or sign-up fee.
How does Afterpay work?
Place an online order
Choose Afterpay as the payment option
Signup or use your existing Afterpay account
Once approved, SMAI will dispatch your order
Limitations
Orders must be between $55 - $1,000, including shipping and GST
If this is your first order with Afterpay, your limit will be around $500
Afterpay cannot be used as a payment method over the phone or in-store