STACKABLE RUBBER DEADLIFT PADs - PAIR
The SMAI Stackable Rubber Deadlift Pads are a high density, impact absorbing deadlift pad that can be stacked as high as you need. Sold as a pair, they provide protection for your barbell and weight plate investment, and protect your flooring at the same time. Versatile enough to change heights in seconds or relocate your lifting station in minutes. Can also be used as a variable height plyometric box or a stepper.
The SMAI Stackable Rubber Deadlift Pads are a high density, impact absorbing deadlift pad that can be stacked as high as you need. Provide protection for your barbell and weight plate investment, and protect your flooring at the same time.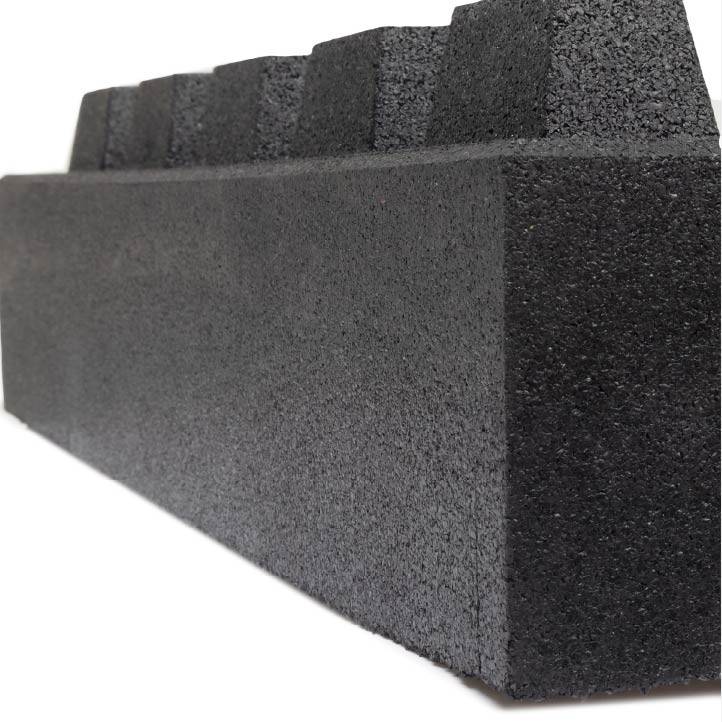 IMPACT & SOUND ABSORPTION
75mm thick absorbs impact, reduces bounce and sound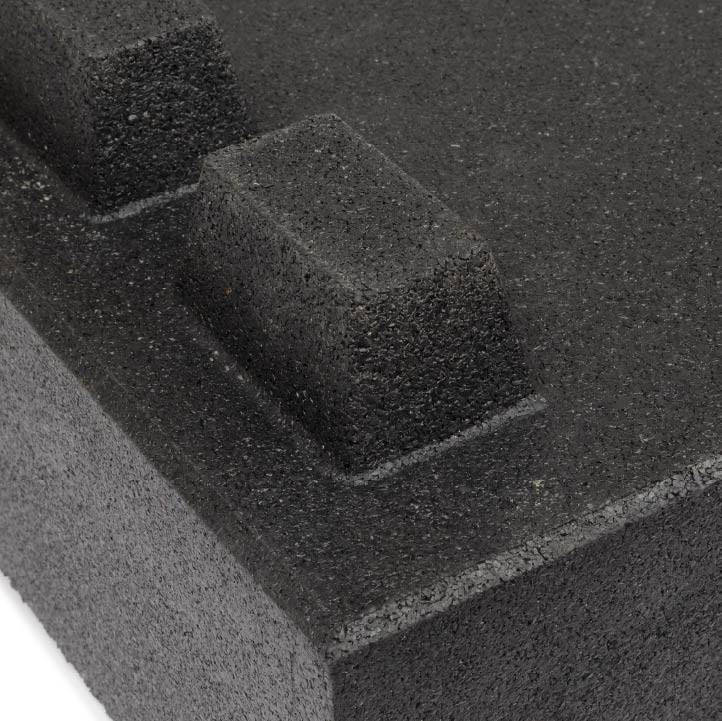 Dense & DURABLE
Highly compact gym rubber with a density of 1000kg/m3
PROTECTION
Protect your flooring, plates and barbells from drop damage. Stoppers prevent loaded barbell from rolling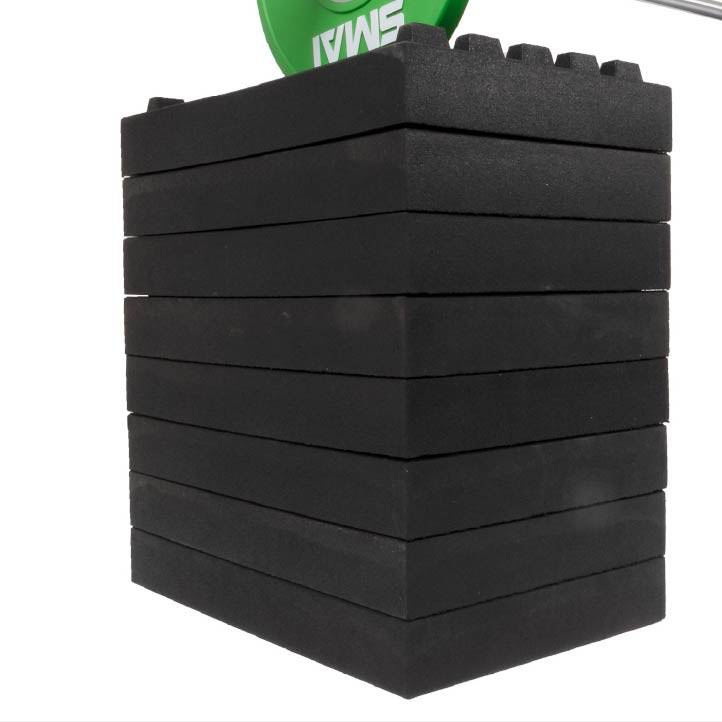 STACKABLE
Support for you, and your height. Purchase multiple and stack to make a compact jerk block. Save money and space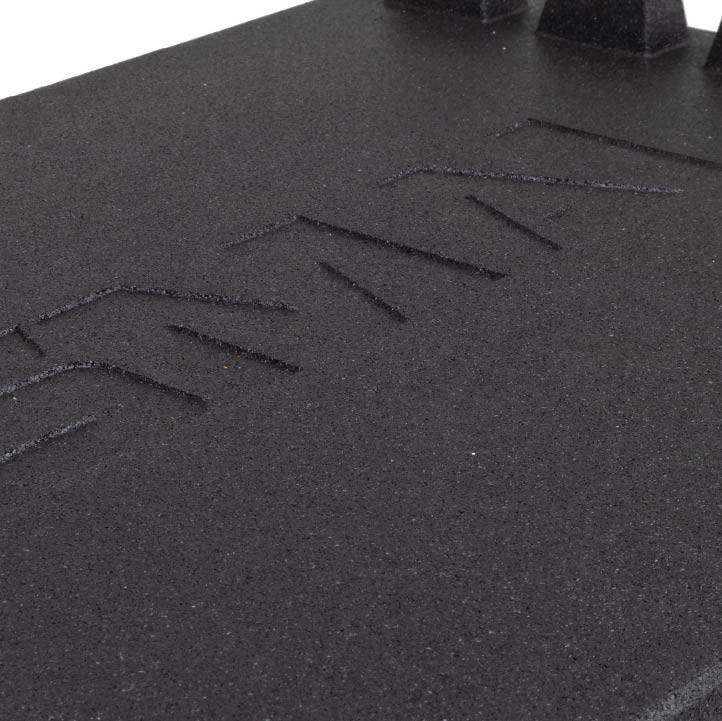 Safe
Bound with non-toxic MDI binder - no toxic fumes emitted.
LOW ENVIRONMENTAL IMPACT
Produced using rubber sourced from recycled car tires.
Sold in pairs. Stacks and weightlifting accessories are not included and are for illustration purposes only

W 60cm x D 40cm x H 7.5cm

Weight: 18kg

High density gym tile rubber
DISPATCH & DELIVERY - LATEST UPDATE

 11

TH MAY 2022
NORTHERN RIVERS | QLD | NSW - FLOODING - 11TH MAY 2022
Expect continued delays due to flooding. 
Please be aware that major flooding in NSW, QLD and Northern Rivers and the surrounding areas is impacting the deliveries. Expect delays. 


WESTERN AUSTRALIA / PERTH DELIVERY UPDATE - 11TH MAY 2022
Shipping Delays - Perth / Western Australia. 
We have been advised by multiple shipping carriers to expect delays to delivery due to a spike in COVID-19 cases in Perth / WA. We apologise for any inconvenience. 
All orders are leaving our warehouse within 1-2 business days. 
Our team are doing everything in our control to have orders delivered. Our staff appreciate your kindness and understanding when making enquiries. 
-----------------------
Pickups: We currently offer daily pickups at selected times from our warehouse in Wollongong, NSW. Please place your order online and select your pick up time at checkout. Please do not come before your allocated pickup time. This ensures safe social distancing measures. 
Shipping Costs: Calculated during checkout, taking into calculation the quantity of items ordered, the weight, and the dimensions.
Dispatch: 1-2 business days from our warehouse. However if we experience a sudden surge in orders, then dispatch may be delayed by another couple of days. Tracking confirmation will be provided by email.
Delivery: All orders are dispatched from Wollongong, NSW. We use Star Track for satchels under 5kg. We use Toll Priority & Hunter Express for loose cartons and pallets. This will take 1-6 days to major cities across Australia, depending on your location. Regional and rural areas may take longer as 3rd party contractors may be engaged for the delivery. Please note that 95% of deliveries are completed on time. Your delivery may be delayed due to unexpected volume increases or other delays outside of our control.
For larger items or multiple pallets, we use the Main Freight Express service which may take 1-2 days longer, depending on your location.
Authority to Leave (ATL):  All carriers are now defaulting deliveries to authority to leave (ATL) where possible and will not be requesting a physical signature from the customer/receiver. If the delivery address is unattended and the driver considers there to be a safe area to leave the goods, Authority To Leave will be followed and no name obtained. Once the goods are left in a safe area, delivery drivers will do their best to make a note of the location or take a picture as proof of delivery.
What if the goods are of a high value or Authority to Leave isn't possible?
For a pallet load to residential address or for high volume orders we may send with Main Freight Express who will call prior to delivery to arrange a suitable time.
For businesses: if your business is not open Monday to Friday 9am-5pm you can also add a neighbouring business that is open during this hours that may be able to receive delivery on your behalf. Alternatively, you can send to a residential address where there may be somewhere safer to leave unattended.
For residential: please specify somewhere safe to leave delivery (e.g. front door, side gate), or alternatively a friend or family member's address who is home all day (WFH) or have a safer place to leave unattended.
Transit Insurance: You need to sign for your goods on delivery in order to be covered by insurance for any theft, damage or loss to your goods during transit. Where written authority has been provided to deliver without signature, any insurance cover will be voided.
Delays: We always try to ensure that your order is delivered in a prompt and timely manner, however, factors outside our control may cause delays. SMAI is not liable for any loss that may occur as a result of such delays.
View full shipping & delivery information here.
GENERAL WARRANTY
All products sold by SMAI have a manufacturing warranty that covers the structural integrity of the product, and so long as the equipment is fit for its intended purpose (this excludes clearance items). If your product turns out to be faulty or damaged, SMAI will repair, replace or refund the item; unless (but not limited to):
The product has not been used for its original intended purpose
Normal wear and tear
Cosmetic damages
Misuse
Incorrect installation/assembly
Improper storage
Poor maintenance
Outside the warranty period
Lack of proof of purchase
Unless otherwise specified in our Warranty Policy, all products have a 3 month manufacturing warranty, starting from date of invoice.
Our goods come with guarantees that cannot be excluded under the Australian Consumer Law. You are entitled to a replacement or refund for a major failure and compensation for any other reasonably foreseeable loss or damage. You are also entitled to have the goods repaired or replaced if the goods fail to be of acceptable quality and the failure does not amount to a major failure.
Please be advised that it is the responsibility of the purchaser to ensure correct installation and maintenance of the products, and inform further users or clients of proper equipment usage and handling. We recommend that you conduct regular equipment audits to ensure that all your products are correctly maintained and replaced as required.
RUBBER JIGSAW GYM TILES WARRANTY
Item Name

RUBBER JIGSAW GYM TILES, STACKABLE RUBBER DEADLIFT PADS

Includes

Rubber Gym Tile, Stackable Rubber Deadlift Pad

Type of Warranty

Manufacturing Fault

Warranty Period

12 months

Do Not

Clean with harsh chemicals
Incorrectly install
Use incorrect chemicals, pesticides or herbicides
Use incorrect cleaning methods
Store or place any heavy or sharp items on the mat as this may cause a permanent indentation on the surface
Bend or fold the mat

Exclusions

Burns, cuts, accident, vandalism, abuse, negligence, sweat
Abrasions/indentations due to use of inappropriate footwear or sports equipment
Minor sizing variances caused by natural temperature variance in EVA foams
Normal wear and tear, cosmetic damages, surface scratches

Maintenance

The tiles are bound with a Non-Toxic MDI (Polyurethane) binder for your safety and tested and approved to ASISO9239.1-2003 Part 1 to meet the BCA (Building code of Australia) requirements.
High traffic areas are more susceptible to wear and tear and therefore need more attention when it comes to maintenance
Clean mats with a vacuum cleaner and finish with warm water, damp mop/cloth using a PH-neutral detergent solution.