Green Astro Turf Sled Track - 2m x 10m
F49-Turf
Regular price
$550.00 AUD
or pay
$42.31 AUD
/ wk* over 3 months, interest-free with
Find out more
The SMAI Astro Turf is a top-quality gym flooring option specifically designed for commercial applications. It has been manufactured to the highest standards using our unique weaving pattern that ensures the turf stays in a fully upright position without the assistance of sand or rubber granules required of traditional artificial grasses. The SMAI Astro Turf is UV treated and stabilised, making it both suited for indoor and outdoor use as the colour will remain vibrant. This ensures it is a durable feature for functional training including all sled work.
Due to the high standard of our products there will be no visible gaps or steps between the two combined surfaces, creating a professional and safe finish.
Nov 2017 Updated Model: This improved model will have more durable pile content, meaning it won't flatten as much as the old model, but still provide the same softness during use. If you lay the old model with the new model, there will be slight variation between the rolls.
Weight: 2.1kg / m
Size: 2m x 10m
Thickness: approx. 12mm (+/- 10%)
Pile content: 100% UV Resistant Polyethylene Fibrillated Yarn
Yarn Count (Dtex): 8800
Yarn height: 12mm (+-5%)
Machine gauge: 5/32 inch
Tufts per meter (lm): 280
Tufts / m2: 63000
Warranty Period: 12 months
Colour: Green (+/- 3% colour variation between rolls)
Yarn Weights (g/m2): 900 (+-5%)
Drainage Hole Diameter: 5mm
Primary Backing: UV Resistant PP 148/m2
Secondary Backing: UV Resistant PP 90g/m2
Coating Backing: Latex + Rubber Spundbond on Styrene-Butadiene Basia, 700g/m2
Osmosis: 1600L/H/M2
Grade of First Resisted: DIN 51960 Class 2 Flammable
Can I install the turf myself?
We recommend installation by a professional carpet layer for a professional finish. However, if you are planning on doing it yourself, please follow our Installation Guide. If you are unsure, please consult an expert.
Can I join 2 or more rolls together?
Rolls can be installed end-to-end or side-by-side depending on the area to be covered. You will need to purchase Turf Tape to get a seamless finish.
Can it be used outdoors?
Yes, our turf has UV protection coating and can withstand sun, heat and wind. The backing on the turf is perforated, allowing water to drain below.
Can I lay it on top of gym tiles?
No, you will need to lay it on a hard flat surface such as concrete.
How do I clean the turf?
You can simply vacuum (if indoor) or hose down (if ourdoor) to clean away any loose fibres or dirt.
JESSICA COUGHLAN
Head Coach of CrossFit Norwest
2017 Crossfit Games Qualifier
There are two reasons why I chose SMAI, particularly the price and quality. Normally one would expect less quality with a cheaper product but this turf is perfect. Easy to lay, easy to join, easy to wash, lasts a long time and makes training on it fun!
Our gym would use sleds and prowlers more than 99% of gyms so these get used multiple times a day, we also do bear crawls, agility drills, sprints, change of direction and most warm ups all upon the turf! Apart from being practical the turf also gives the gym a fantastic look. So many people comment on it asking questions like; where I got it from, how much it was etc. It really is a talking point and sales point if nothing else but really it is all about being able to service the members with the best equipment. It keeps the noise down makes sleds and prowlers last longer through less wear and tear. What more can I say, it is amazing!
CrossFit Norwest has had the success of 5 regional teams and 1 team to the games in America.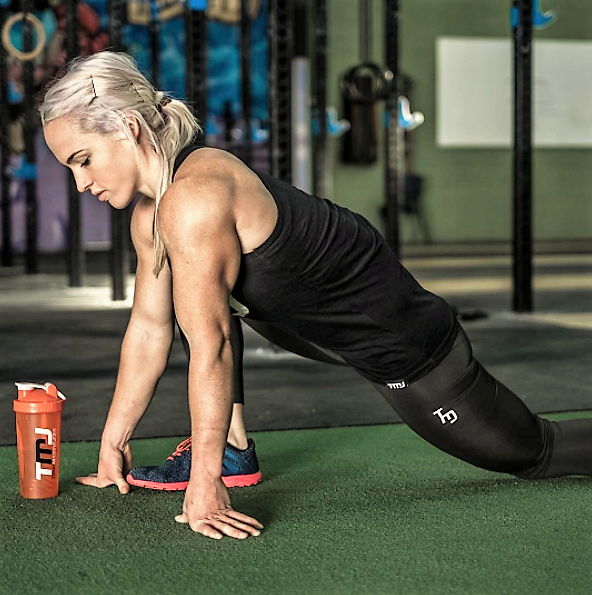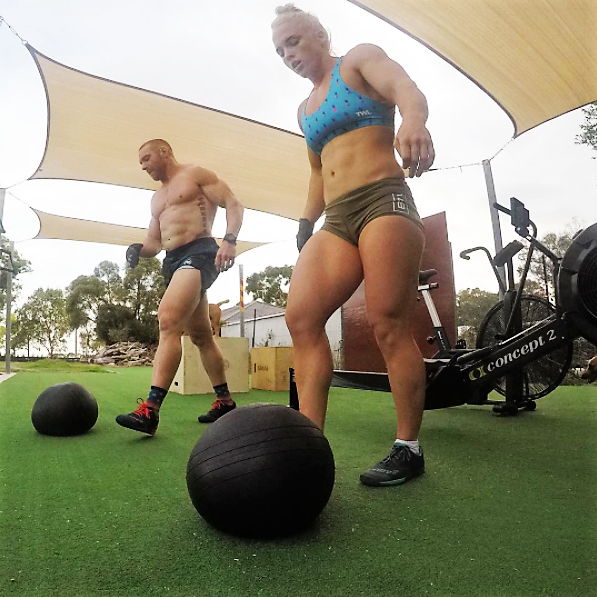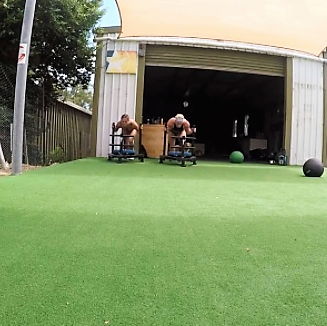 Benefits
Afterpay is an online payment service that allows you to pay for your entire order in 4 fortnightly instalments. There is no interest or sign-up fee.
How does Afterpay work?
Place an online order
Choose Afterpay as the payment option
Signup or use your existing Afterpay account
Once approved, SMAI will dispatch your order
Limitations
Orders must be between $55 - $1,000, including shipping and GST
If this is your first order with Afterpay, your limit will be around $500
Afterpay cannot be used as a payment method over the phone or in-store